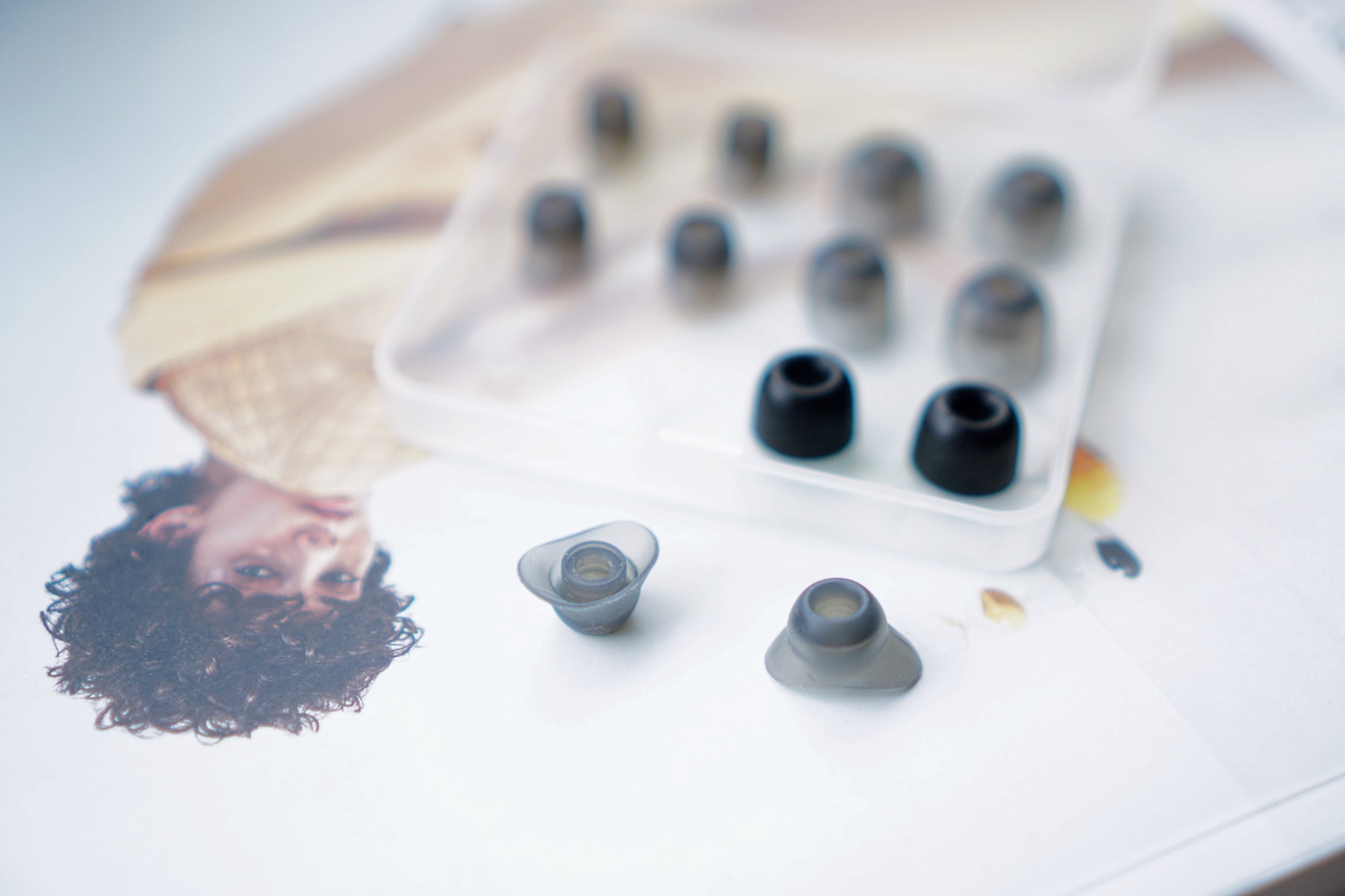 ▶️
Available for audition now! Ready stock.
■ Double Wing Shape Flange design
■ SMP iFit® Memory Polymer by SMP Technologies
■ Available in 5 sizes (XS / S / M / L / XL size)
First seen bundled with the flagship Acoustune HS2000MX earphone, AEX50 ear tip is made with a special memory polymer material named SMP iFit® by SMP Technologies. This allows the AEX50 to have an excellent shape recovery and fixation while maintaining excellent softness.
What's unique about AEX50 is the double wing shape flanges design. This design actually helps to maximize the contact area of the ear tip with your ear canal even without full insertion. If your earphone keeps on getting loose or falling out of your ears, you can give this ear tip an audition.
Sound improvements are mostly noticed on the mid to high frequency range with this ear tip, if worn improperly you will notice the bass being reduced.
⭐ Official Store | https://bit.ly/ACT-AEX50-S |
◇ Retail : RM 69 for Full Box with Ear Tip Case (2 pairs)
Related Post