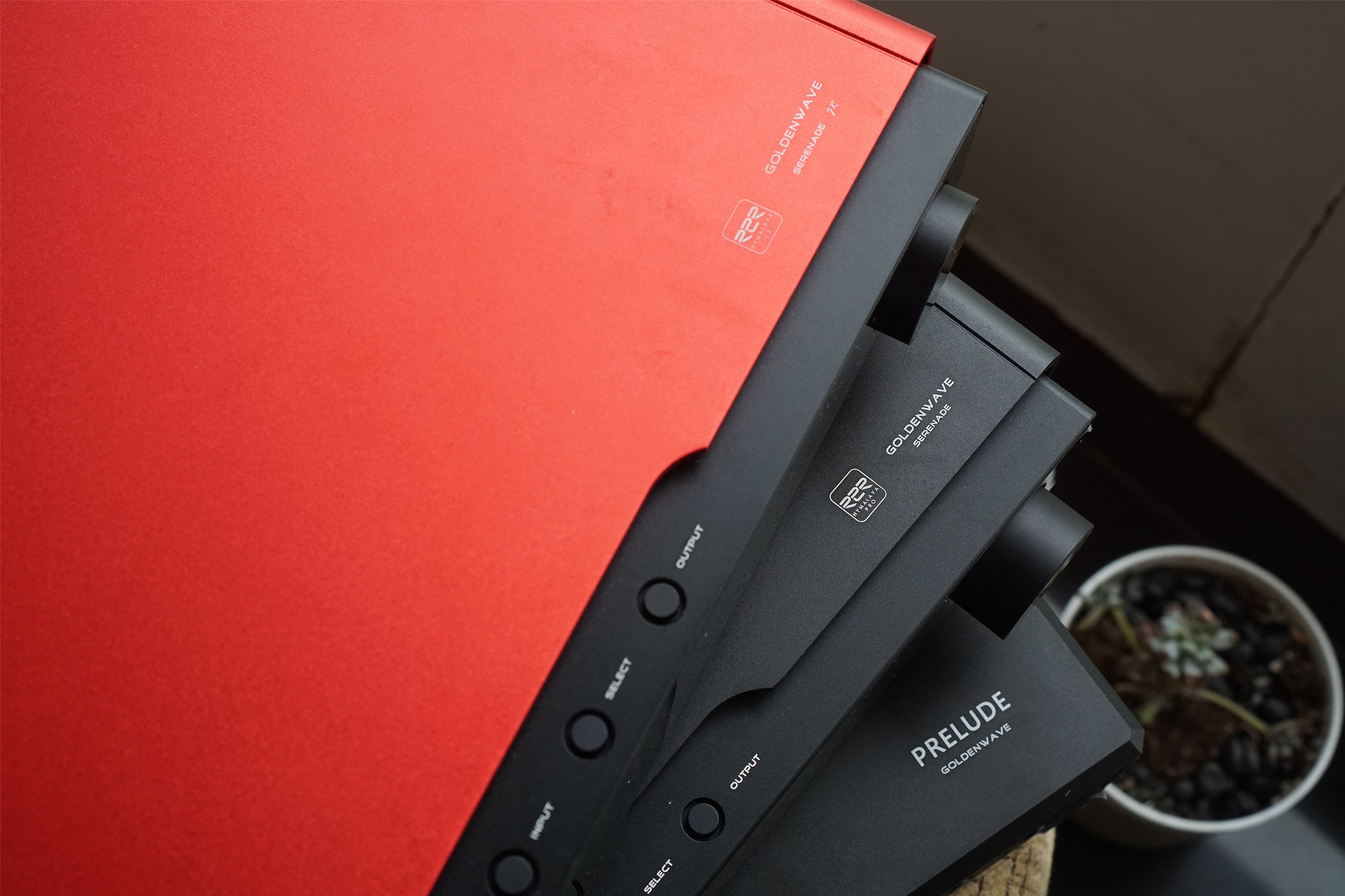 * demo units are available for audition!

The trio of Hifiman & Goldenwave's collaboration—Prelude, Serenade and Serenade Jr has just landed Stars Picker.

Both "Serenade" are streamer, DAC and headphones amp all-in-one combo, featuring Hifiman's exclusive HYMALAYA R2R DAC modules and Class A amplification.

The differences are:
Serenade is using HYMALAYA PRO version, consisting of 2 pieces PCM1704UK DAC chips, while Serenade is only using the LE (simplified) version.

Driving power wise, Serenade is slightly stronger than Jr.

Sound wise, Jr sounds warmer and smoother, but lacking resolution, separation, ariness, dimension of sound stage compared to its big brother.

Both of them sound more musical and refined than EF600—the latter has more solid, robust and more forward imaging. The ambiance is livelier and the bass slam is also punchier. Generally, EF600 has the strongest driving power (up to 5W) compared to Serenade & Jr (up to 4W or 3W respectively). However, EF600 doesn't come with a built-in streamer and doesn't support DSD native like the Serenades.

Prelude is in a totally different league.
It is a pure headphone amplifier & preamp, without any built-in DAC and streamer. The headphone amp has massive driving power, up to 10W per channel. So far it might be the BEST Hifiman's amp to drive Susvara under RM10k.

It has the smooth, slightly dark sounding, like the Serenades, but with a much better control, clearer details and separation, and a more spacious sound stage. It has a very quiet background. The bass is adequate and deep. The treble isn't sparkling, but sounds refined and well-extended. I would say it is a very "gentleman" amp for Susvara. It has the power to boost up the volume and dynamic, but it still interprets the music in a pretty calm and graceful way.
⠀
- - - - -
⠀
⭐ Hifiman Prelude : RM11,690
⭐ Hifiman Serenade : RM5,399 (BT) | RM4,699 (non-BT)
⭐ Hifiman Serenade Jr : RM3,650
** (PM for best price)

⭐ OFFICIAL STORE | bit.ly/HFM-GW-S |
Related Post