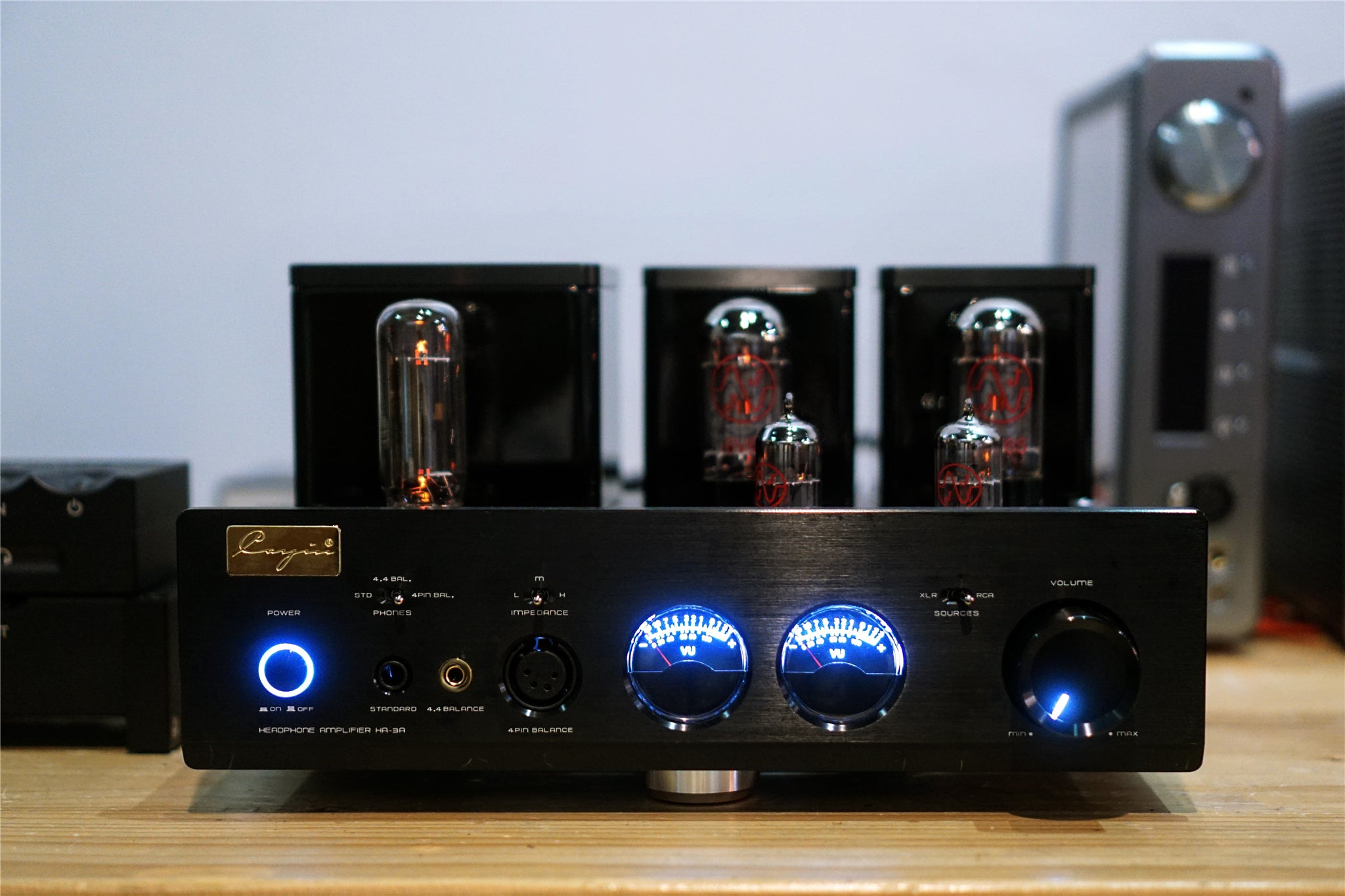 ▶️ Available for audition now!

HA-3A is a newly released mid-range valve headphones amplifier. It is much more compact than its big brother HA-300 mk2, which is able to be placed on your desktop.

It's a 100% pure tube amp. Besides dual 6V6 power tubes and dual ECC82 (12AU7) driver tubes manufactured by JJ—a well-known modern/reissued tube manufacturer, HA-3A also featured a vintage RCA 22DE4 as its rectifier tube.

Rectifier tube is a component that converts AC voltage into DC. It plays a pretty important role in the power supply section. The vintage RCA 22DE4 equipped on HA-3A is probably one of the best versions of 22DE4 available in the market.


The single-ended tube circuit with point-to-point wiring offers you a rich, lively and spacious tonality via the shortest signal path. HA-3A featured a pair of proprietary output transformers, driven by a pair of JJ 6V6S power tubes, which enabled a balanced driver from a single-ended tube amplification circuit. In layman terms, this amp supports both single-ended and balanced headphones output "natively" from the transformers!


Unlike most of the OTL tube amplifiers which are only suitable for high impedance dynamic headphones, the transformer-coupled circuit is compatible with various types of headphones. including low impedance dynamic headphones (such as Focal, ATH and Grado) and planar headphones with low sensitivity (such as Hifiman, Audeze, Meze).


HA-3A inherits the house sound of Cayin tube amplifiers. The imaging is lush, vivid and meaty. Treble is smooth and clean. Bass is solid and impactful. It reveals a lot of micro details and subtle expressions hidden in the music, which you might miss out from a cool sounding solid state amp. The spacious sound stage comes with a very good width, depth and height, creating a lively surrounding ambiance. It is very musical, even more musical than the flagship level HA-300 mk2—of course you will be able to hear much more resolution from this beast, but it is 3 times more expensive!


My favorite matching? Chord Qutest > Cayin HA-3A > Focal Clear MG / Hifiman Arya. They are all priced at a similar range (around RM5-7k each), which makes them a reasonable combination for mid-fiers!
⠀
- - - - -
⠀
⭐ Official Store | https://bit.ly/HA3A-S |
◇ Retail : RM7,190
◇ PM for 11/11 promo price
⠀
- - - - -
⠀
■ 8 years physical shop / audio specialist⁣
■ Directly import from Cayin
■ 100% genuine / warranty covered⁣
■ Malaysia's first audio theme cafe / library
Related Post