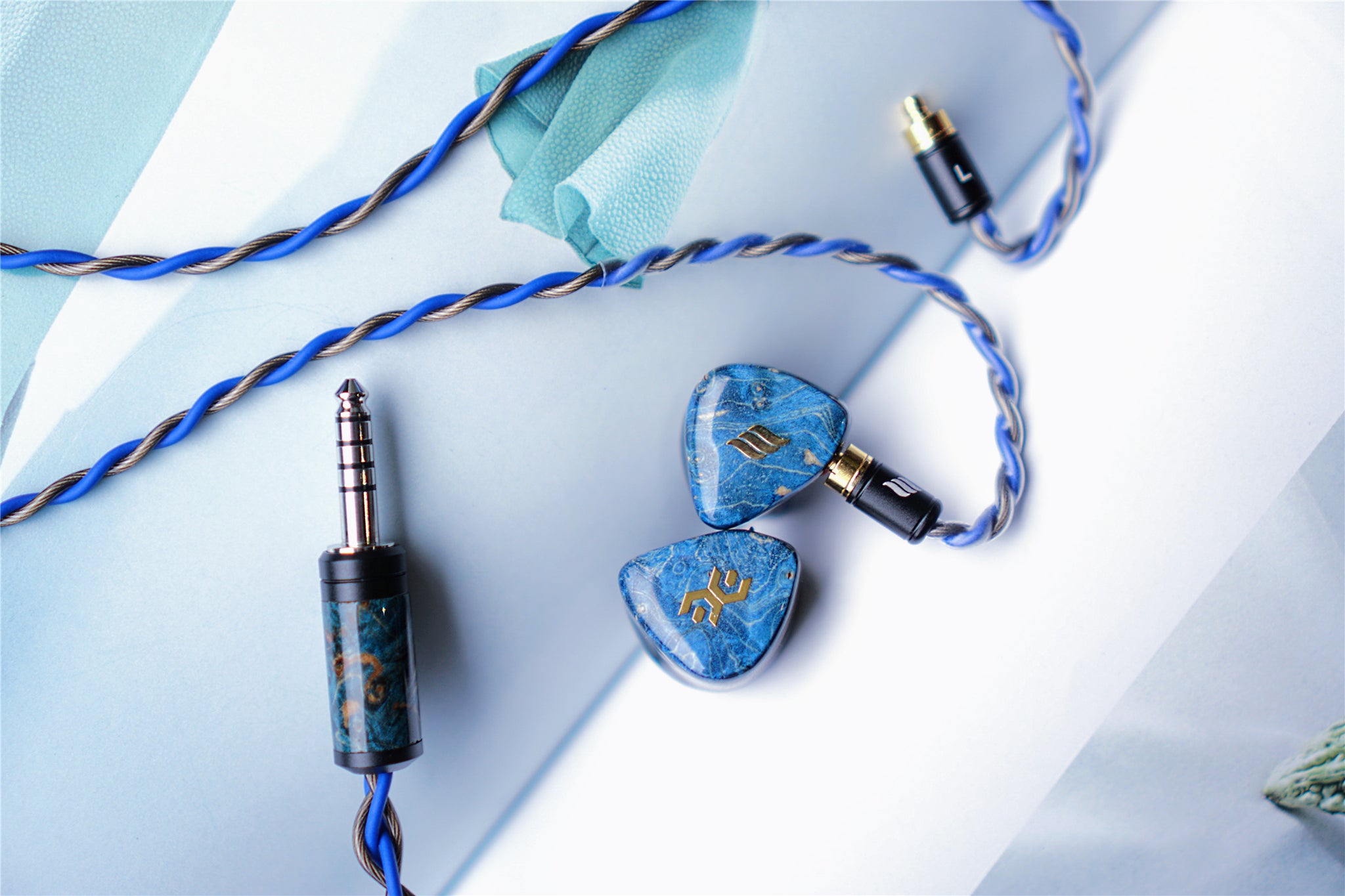 ▶️ Available for audition now!

You can't spell GAEA without EA, so fittingly comes the Effect Audio x Elysian Acoustic Labs collaboration providing the authentic EA take.

GAEA is an earphone tuned by both EA brands while retaining the presence of Elysian Acoustic Lab's house sound. It features a hybrid design with high quality internal wiring provided by Effect Audio. For those who enjoy listening to female vocals, this one's for you. The way that GAEA reproduces female vocals is borderline illegal, it's plenty forward, close enough to tug at your heartstrings, being sibilant free while maintaining vocal range extension. Not a single voice that comes out from the vocal cords are being left behind. Technical abilities are no slouch either, you get a wider sound field presentation and everything being positioned at the correct spot.

Featuring Elysian's new DiVe Pass II Dual Ventilation Technology, the Foster Dynamic Driver in the GAEA is allowed to perform at its fullest potential, carrying faster attack, slam and controlled sub-bass. All of these goodies are encased in a resin shell with blue stabilized wooden faceplate. Effect Audio pairs GAEA with their blend of high performance hybrid UP-OCC Litz cable of exquisite blue theme, it defaults with ConX Interchangeable plug (Pentaconn Ear only), finishing with wooden adorns on the splitter & connector.

⠀
■ 5 Driver Hybrid Configuration
■ 1 Foster Dynamic Driver
■ 4 Balanced Armatures
■ 4-way Crossover System
■ DiVe Pass II Technology by Elysian Acoustic Labs
■ Effect Audio Proprietary Internal Wiring
■ Effect Audio UP-OCC Copper Litz + Silver Plated Copper Litz Cable
■ Effect Audio ConX (Penta Ear Interchangeable Connector)
■ Rhodium Plated Brass Plug (2.5 BAL/3.5 S-E/4.4 BAL)
■ Stabilized Wood Faceplate, Splitter, Connector Design
■ Spinfit W1 stock ear tips bundled

- - - - -

⭐ Official Store | bit.ly/Gaea-S |
□ Retail : RM6,199
□ PM for 11/11 promo price
Related Post