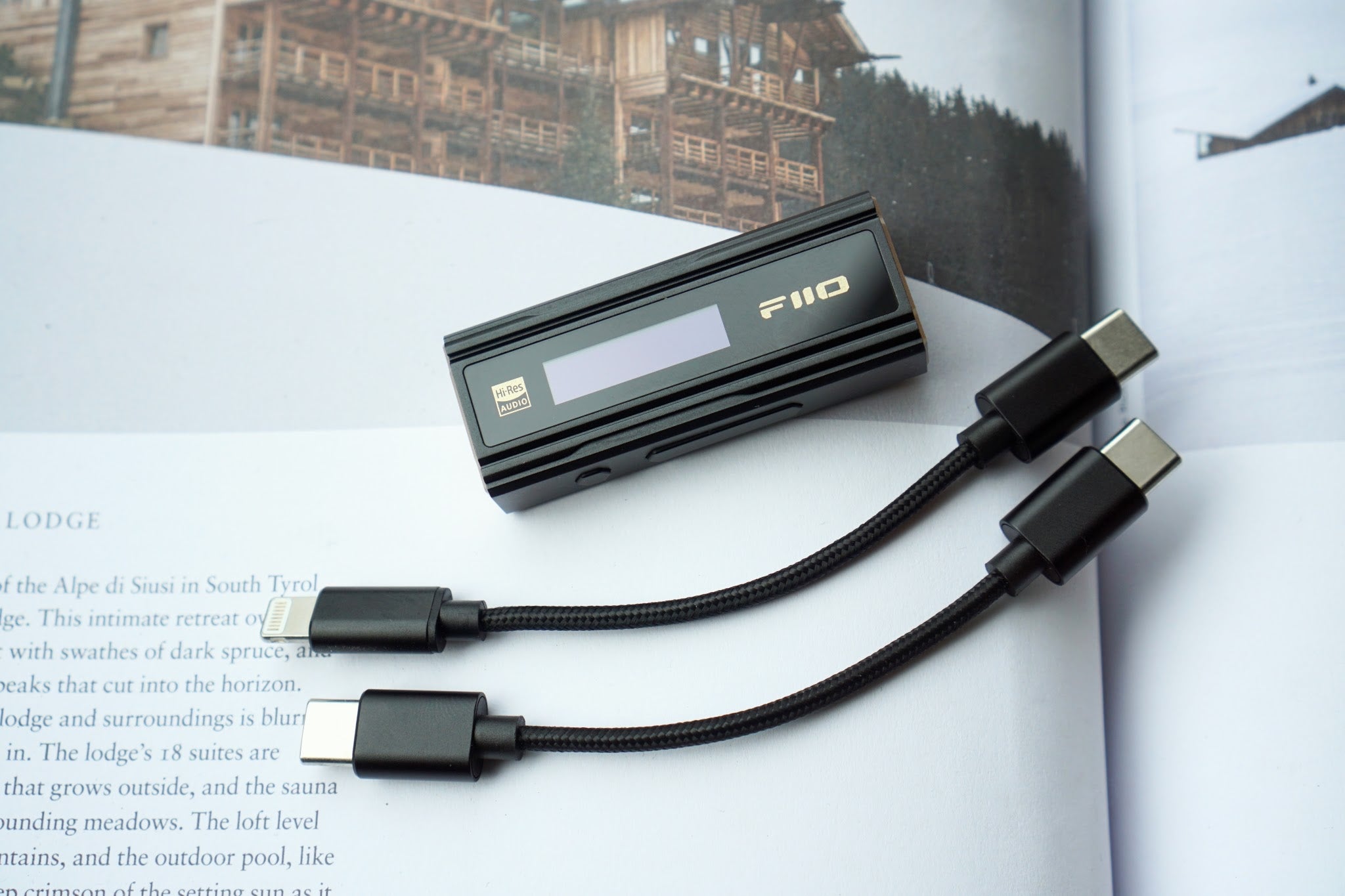 ⭐ Fiio KA5 | The One to Beat
▶️ Available for audition now! 
Fiio is a Chinese audio brand that was founded in 2007. The company specializes in producing high-quality portable audio devices such as digital audio players, headphone amplifiers, and earphones. Fiio has gained a reputation for producing affordable yet high-performance audio products and has become a popular brand among audiophiles and music lovers around the world.
The highest-end model yet from the KA dongle series, the Fiio KA5 achieves its clean, detailed and neutral sound with high-end configuration, premium all-metal construction while not breaking the bank.
DA conversion is done with a pair of Cirrus Logic CS43198 DAC allowing the KA5 to support up to PCM 32bit/768kHz and DSD256 music files. The use of a 6-layer immersion-gold PCB and Dual 8261s amps further helps the KA5 to achieve powerful and robust sound. Don't let the small size of the KA5 fool you as it has enough volume headroom to power some of our planar Headphones in our store.
Fiio includes a small OLED screen to display the current playback sample rate and device settings, the latter you can adjust via the physical MFB or through the intuitive Fiio Control APP.
- - - -


◆ Dual Cirrus Logic CS43198 DAC
◆ Dual 8261s Amps
◆ OLED Display
◆ Up-to PCM 768kHz / DSD256
◆ 4.4mm BAL PO / 3.5mm S-E PO
◆ Optional 3.5mm SPDIF output
◆ Fiio Control APP support
◆ Includes Apple Lightning to C support cable.
✒️ Author : Danny | 📷 Photo : Kah Hon
More Stars Picker's In-House Review | starspickeraudio.net/blogs/blog
⠀
- - - - -
⠀
⭐ Official Store | https://bit.ly/Fiio-KA5-S |
 □ Retail : RM599  (PM for best price)
⭐ BUNDLE DEAL
□ Top up RM50 for Fiio LD-TC1 USB Type-B to Type-C cable worth RM59 (50cm)
□ Top up RM50 for Fiio LT-TC4 USB Type-C to Type-C cable worth RM59 (50cm)
□ Top up RM149 for Uranus RSOCC USB or Lightning cable worth RM179 (15cm)
** 4 wires Neotech spiral structure rectangular OCC copper silver alloy, gold plated connectors, WBT soldering
⠀
- - - - -
⠀
■ Physical shop / audio specialist⁣ since 2013
■ Authorised distributor of Fiio in Malaysia
■ 100% genuine / warranty covered⁣
■ Malaysia's first audio theme cafe / library
Related Post