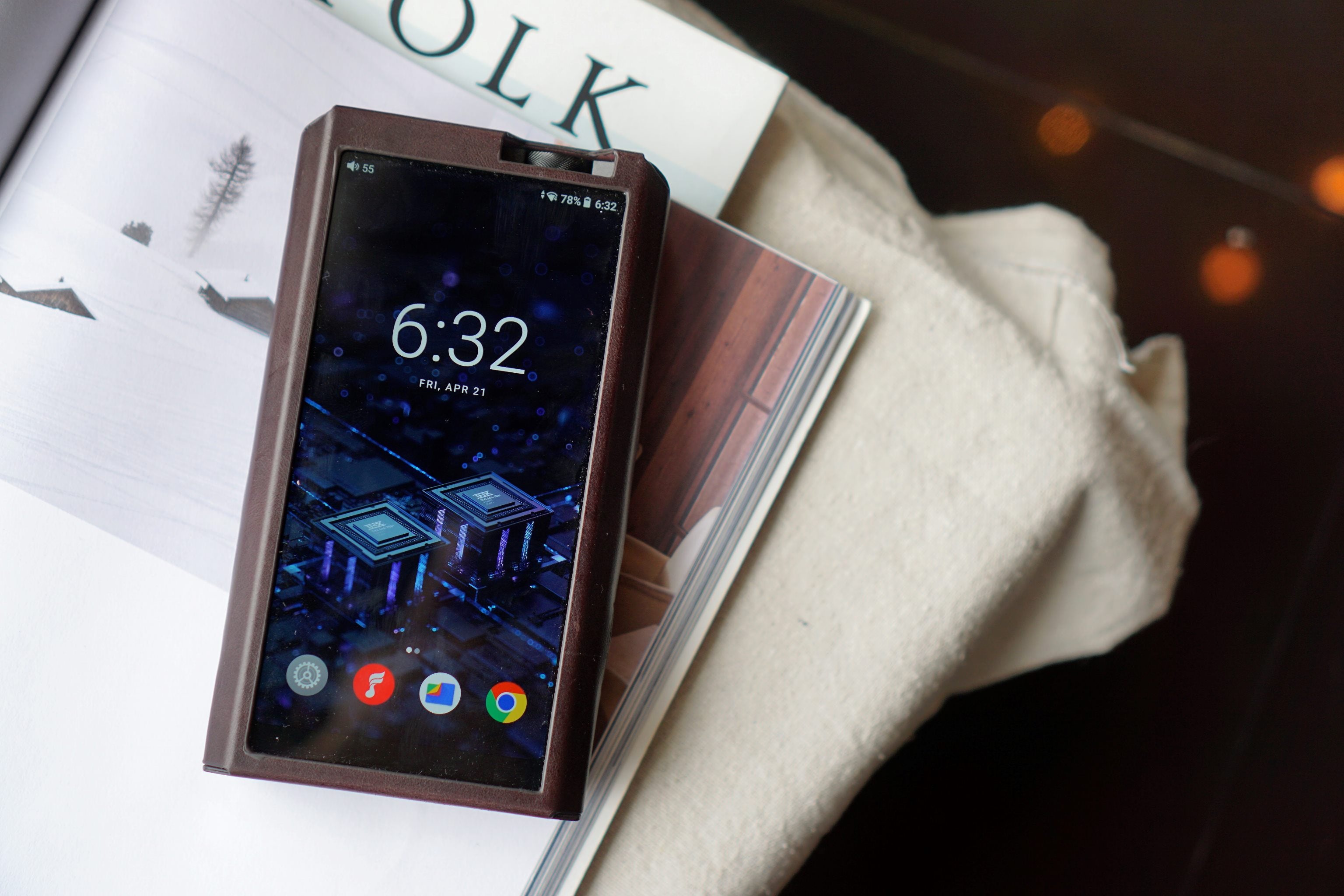 ⭐ Fiio M17 | The Juggernaut DAP
▶️ Available for audition now! Ready stock.

Fiio is a renowned audio company that has been producing high-quality audio products for years now. Being one of the few major Chinese brands which made a breakthrough outside of its own local market, Fiio is not only seen as one of the top price to performance brands, but also one of the few which has released a product for almost every sector of the entire head-fi spectrum. From its humble beginning, Fiio always has some of the best DAPs around and the Fiio M17 is their latest TOTL flagship high-end portable music player that promises to deliver an excellent audio experience. In this review, we'll take a closer look at the Fiio M17 and see if it lives up to its promises.
Let's just get this out of the way: the Fiio M17 is a literal brick, measuring around 156mm X 88.5mm X 28mm, with a total weight of 610g (surprisingly light for its size), the M17 size is comparable to other behemoths like the Kann Cube, Ibasso DX220 or the Cayin N8ii. Just like the rest of their new line of products, the M17 is also following the same futuristic mech design with RGB lighting, 2 USB ports (one for charging and data, another for usb hosting), a full size input/output Coaxial port, and Bluetooth. Output ports, the M17 can pretty much drive most headphones or IEM directly as it supports 3.5mm, 2.5mm, 4.4mm and even a full size 6.3mm output for headphones! Fiio took note of the ergonomics; making sure the sharp angles don't hit any hot spots when gripping the DAP (I'm looking at you, AK SR25). 


Specs wise, the M17 features a larger 6" inch wide IPS screen, boasting 16.7 million colors, "retina" 300PPI definition thanks to the 2160×1080 resolution, and a 92% screen-to-body ratio. The screen is overall bright and vivid colours. Control on the M17 is relatively intuitive, using an analogue rotary knob but with volume digitally controlled. Base storage is a rather meager 64GB (with the OS taking 18 GB), however they have a Micro SD card for expansion. Along the sides of the DAP they offer button controls for volume and playback as well as 2 hold switches, one to disable the battery when using DC power, and the other as a screen lock to prevent unwanted presses.

Now from a sonic perspective, M17's tuning is neutral/flat, without any particular emphasis or colour in the sound. The ESS ES9038 Pro DAC TOTL chipset offers great clean sounding with effortless detail retrieval, while the THX AAA 788+ amplifier module offers a bit more slam and weight on the low end. M17 output power doesn't scale up or have a hidden gain option when using the DC power like the Q7, but it does have a gain mode for over ear headphones, and even that output it can drive nearly every headphone around, maybe except the most demanding on headphones (the M17 can power the Susvara at maximum gain but maybe not the fullest sound). 
When using the M17, with the dedicated stand and DC power supply, one can't help but feel that the M17 isn't an oversized DAP, but rather a portable desktop dac/amp with a screen on it. The sound output from the M17 feels like a desktop class amp, having great power, drive and authority over the overall sound signature, whether using IEMs or headphones, the M17 seems to power it without any fuss or "lacking" in the dynamics. Bass with the THX amp sounds deep and punchy, more so than Fiio's previous tunings. Mids have enough body and definition without sounding neither too thin nor oversaturated. Highs are clean and transparent, not the most sparkly but neither is it dull or laid back.


In conclusion, the Fiio M17 is an excellent "portable" music player that delivers exceptional audio quality and power for its size. It's well-built, packed with all the features that one would expect from a flagship DAP along with the ability to drive both headphones and IEMs alike. If you're an audiophile looking for an all-in-one device to rule your desk and on the go, the M17 is worth checking out.

- - - -

■ ESS ES9038Pro with XMOS XU316 and QCC5124
■ THX AAA 788+ 4-way Fully Balanced Amplifier
■ High res 6" IPD LCD 1080p screen
■ Digital inputs with USB/Coaxial/Bluetooth
■ Up to 12h of playback time with balanced out on Bluetooth
■ Supports SBC, AAC, aptX, aptX HD, aptX Adaptive and LDAC Bluetooth codecs


✒️ Author : Kah Hon | 📷 Photo : Hai Wei
More Stars Picker's In-House Review | starspickeraudio.net/blogs/blog
⠀
- - - - -
⠀
⭐ Official Store | https://bit.ly/Fiio-M17-S |
 □ Retail : RM7605 (PM for best price)

⭐ BUNDLE DEAL
  □ Top up for Copper Copper Red USB cable (silver plated oxygen-free copper)
RM85 /1m (retail RM95), RM95 /1.5m (retail RM108), RM108 /2m (retail RM120), RM130 /3m (retail RM145)
 □ Top up RM149 for Uranus RSOCC USB worth RM179 (15cm)
** 4 wires Neotech spiral structure rectangular OCC copper silver alloy, gold plated connectors, WBT soldering
⠀
- - - - -
⠀
■ Physical shop / audio specialist⁣ since 2013
■ Authorised distributor of Fiio in Malaysia
■ 100% genuine / warranty covered⁣
■ Malaysia's first audio theme cafe / library
Related Post