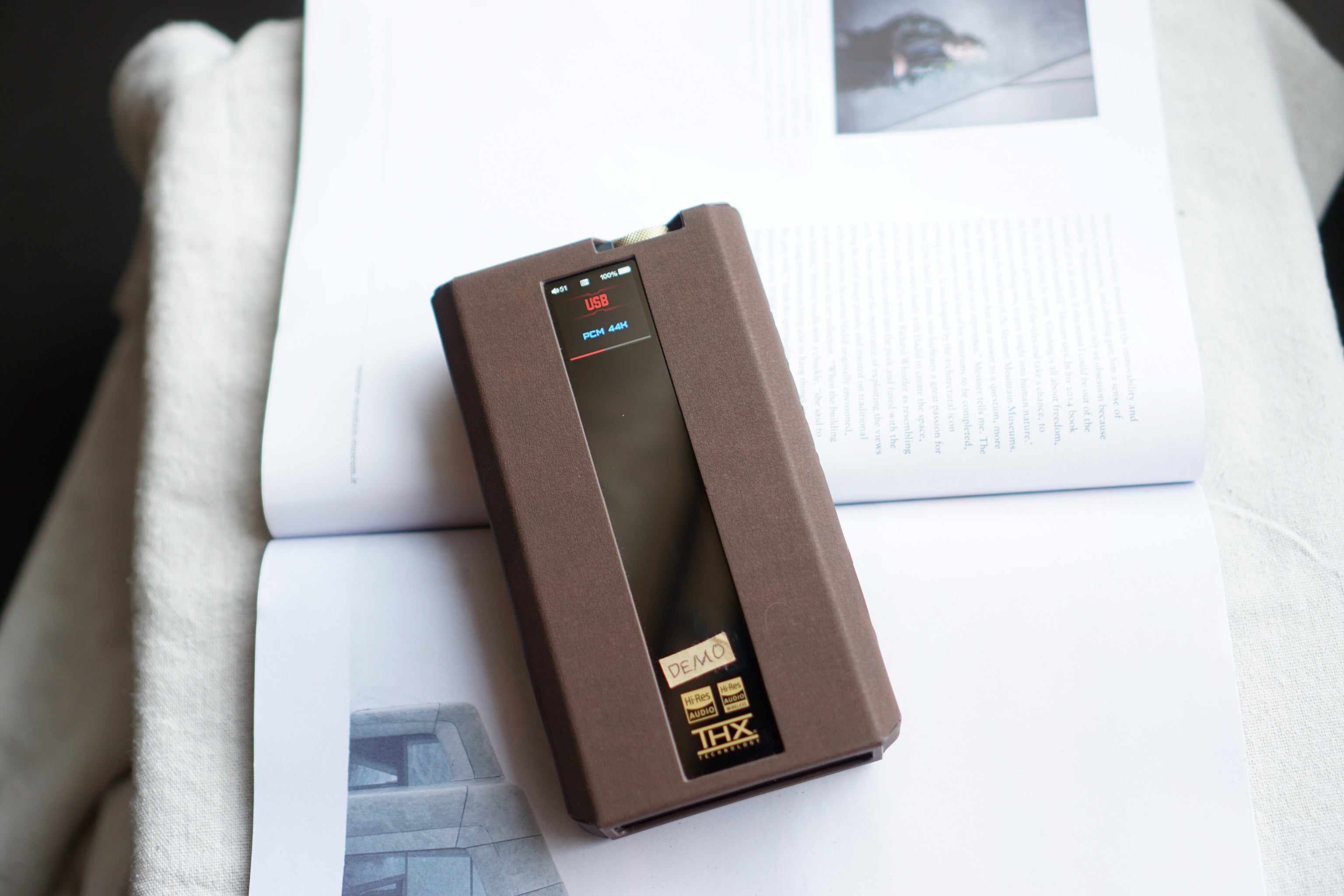 ⭐ Fiio Q7 | Massive Size, Massive Power
▶️ Available for audition now! Ready stock.

The (trans-)portable player, Fiio M17 is probably one of the most powerful audio players out in the market, with the ability to just drive almost anything, no matter if it's a headphone or just an IEM. With all the RAM, ROM, operating system and the beefy CPU stripped away, we are now greeted with the DAC/AMP, Fiio Q7: massive size, massive power, and most importantly: massive performance? Let's find out.
The Fiio Q7 retains the same footprint of M17, which includes all the input and output options, futuristic mech design with RGB lighting, as well as the DC power supply, which we will get back to in a moment. The M17 includes USB, S/PDIF(both optical and coaxial), and Bluetooth input. Output wise, you can pretty much plug in any headphones or IEM directly as it supports 3.5mm single ended, 2.5mm and 4.4mm balanced output and even a full size 6.3mm output for headphones! 

Control on the Q7 is relatively intuitive, with the use of turning the knob left to right and holding/pressing the knob down. You can access the input selection and audio settings with the knob. You have 4 different gains (Low, Medium, High, Super High) and a hidden gain option (Ultra High), which only unlock if you plug in the DC power supply in. You can use the DC power supply to charge the battery or turn it to DC mode unlocking all the possibilities with it.


For the sound itself, Q7 retains relatively flat tuning, without much colouration in the sound. The ESS ES9038 Pro DAC and the THX AAA 788+ amplifier module makes it clean sounding, with a 4-way truly balanced amplifying circuit. 

Q7 does not sound like any portable DAC/AMP at its price range, but it handles towards the like of desktop devices. The bass is dynamic but well controlled, albeit a little tight. The mids is nicely done with sufficient body and weight, and the treble is clean cut and free of distortion. Overall, for the Q7, you could describe it closer to Flat-Neutral tuning, without much colouration.


With the powerful output, driving the likes of planar magnetic headphones is relatively easy, but you can unleash the potential with the DC power supply. For example, Hifiman Arya on Q7 with the DC power input, the extra power and dynamic instantly delivered to you. There is more detail, the extension on the treble, as well as the bass impact. Recommend to use the DC power input with harder to drive headphones like planar or high impedance headphones. Once plugged in, you can access the "Ultra High" gain mode instantly. But with high power doesn't mean it will have a high noise floor, thanks to the THX amplification module, even with high sensitivity IEM like Campfire Andromeda, you hardly notice any noise-floor even cranking it all the way up to ultra high gain. 

So for all the goodies and power, does it have any downsides? The Q7 is more susceptible for input source, as tested with USB inputs. Testing with phones and digital audio players has some interesting results, you could have slightly better separation and dynamics from a dedicated audio player than mobile phone. But it doesn't mean that input directly from a mobile phone is not good, more like using it with a DAP will have a better result.

Fiio Q7 sure is a massive device, with massive power and performance. One can argue about the size that makes it "transportable", but with such connectivity and performance, I wouldn't mind lugging this in a backpack and pairing it with headphones everywhere I go.

✒️ Author : Leong | 📷 Photo : Hai Wei
More Stars Picker's In-House Review | starspickeraudio.net/blogs/blog
- - - -

■ ESS ES9038Pro with XMOS XU316 and QCC5124
■ THX AAA 788+ 4-way Fully Balanced Amplifier
■ Dual Power Mode(Desktop and Portable)
■ Digital inputs with USB/Optical/Coaxial/Bluetooth
■ Up to 3W @32ohm with DC Power Mode
■ Up to 9h of playback time with balanced out on Bluetooth
■ Supports SBC, AAC, aptX, aptX HD, aptX Adaptive and LDAC Bluetooth codecs
⠀
- - - - -
⠀
⭐ Official Store | bit.ly/Fiio-Q7 |
 □ Retail : RM3299 (PM for best price)

⭐ BUNDLE DEAL
□ Top up for Copper Copper Red USB cable (silver plated oxygen-free copper)
RM85 /1m (retail RM95), RM95 /1.5m (retail RM108), RM108 /2m (retail RM120), RM130 /3m (retail RM145)
 □ Top up RM149 for Uranus RSOCC USB or Lightning cable worth RM179 (15cm)
** 4 wires Neotech spiral structure rectangular OCC copper silver alloy, gold plated connectors, WBT soldering

⠀
- - - - -
⠀
■ Physical shop / audio specialist⁣ since 2013⁣
■ Authorised distributor of Fiio in Malaysia
■ 100% genuine / warranty covered⁣
■ Malaysia's first audio theme cafe / library
Related Post