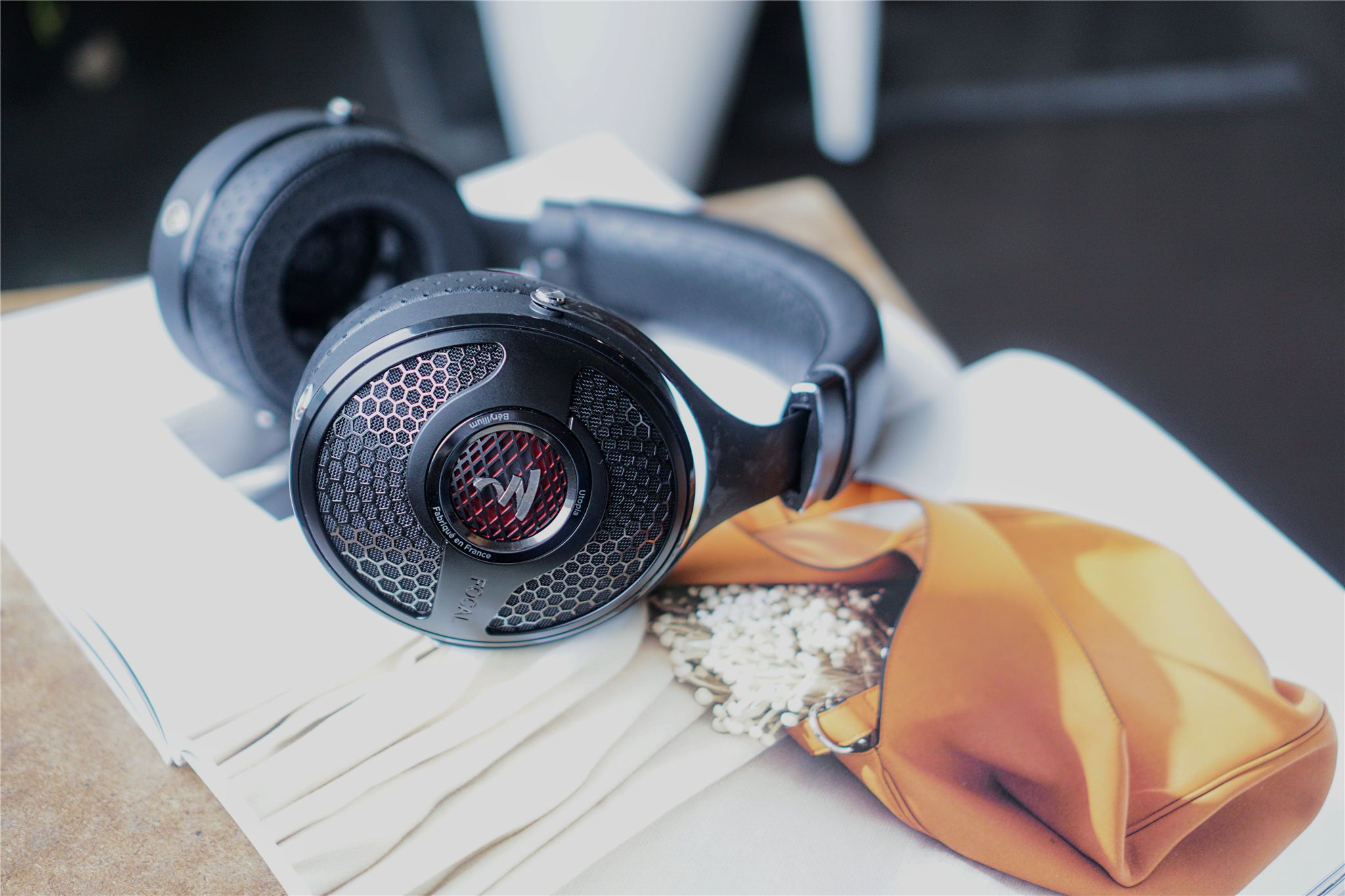 ▶️
Available for audition now!
Focal Utopia has been a very iconic headphone for the past few years, with elegant design and signature flame logo, it delivers superb sound and build quality.
The brand-new Utopia 2022 has yet again brought it to another level. With forged carbon-fibre yoke which creates unique patterns for each unit of Utopia, sleeker honeycomb shell and design, and bright red driver that shines through the Focal flame logo.
The main speaker driver is still the M-shape Beryllium dome, but the coil material has been improved from 100% aluminium to 70% aluminium and 30% copper, it improves the durability of the voice coil.
Apart from aesthetic and technological advancement, Utopia 2022 still retains the smoothness of the original Utopia with even smoother treble response, deeper bass and even greater neutrality. If you are familiar with the Focal headphones, you will find yourself enjoying their housesound with even better technicalities and performance out of the Utopia 2022.
The genuine lambskin leather earpads and headband, lightweight design, provides hours of comfortable listening experience whether you are on the go or having a relaxing journey through music at home with 2 different cables provided.
The Utopia 2022, handcrafted with passion. Available now for audition in Stars Picker Audio Library.
 ■ Handcrafted in France in Focal workshop
 ■ 40mm Beryllium M-shape Dome Driver
 ■ Impedance: 80 Ohms
 ■ Sensitivity: 104dB SPL / 1mW @ 1kHz
 ■ Frequency Response: 5Hz - 50kHz
⠀
- - - - -
⠀
⭐ Official Store | https://bit.ly/Utopia2022-S |
◇ Retail : RM25,000
◇ PM for 11/11 promo price⠀
⠀
- - - - -
⠀
■ 8 years physical shop / audio specialist⁣
■ Authorized reseller of Focal in Malaysia⁣
■ 100% genuine / warranty covered⁣
■ Malaysia's first audio theme cafe / library
Related Post