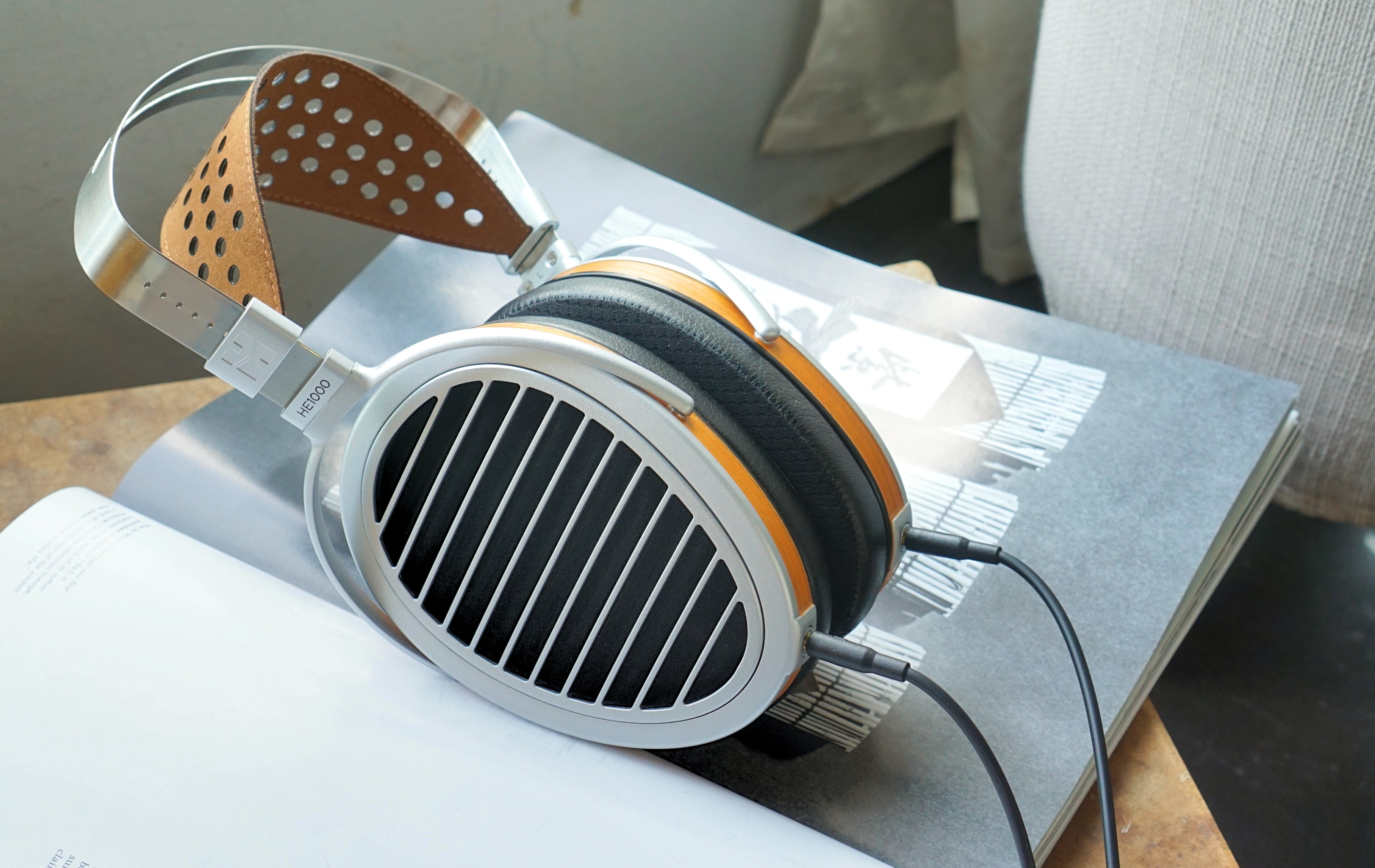 ✒️ Author : Kah Hon | 📷 Photo : Kah Hon
▶️ Demo unit is available for audition now!
The legendary Hifiman HE1000 since its inception, has grown to become a cornerstone in the headphone market. Touted as some of the best Planar headphones in the price bracket, the HE1000 has gone through several versions and improvements, while still maintaining its reign.
The latest iteration of the HE1000v3 now is bestowed with the tried and tested Stealth Magnet design, now completing their range of Planar headphones. The HE1000 Stealth Magnet edition uses back their iconic brown headband and a lighter wood veneer compared to the recent HE1000v2. Weight is about the same, and the overall feel and fit of it is almost identical to its predecessor, no surprises there. 
Pairing it with their own EF400 dac amp, at first impressions the sound signature is quite pleasant, the HE1000v3 Stealth Magnet is overall more towards the balanced side of the spectrum, with deep bass that rumbles a bit more than the typical Hifiman signature, similar to the Edition XS in terms of amount. Mids are quite full and clear, having more mid bass rumble allows male vocals to have more body and fullness to them, while still keeping female vocals clear and concise, without any bleeding or interference between the 2. Highs/treble are more smoothed off and laid back, perhaps a bit too much for my personal liking, as it lacks some sparkle and microdetail. For context, if you find the Hifiman Arya to be a bit too airy/peaky at times, this is almost the exact opposite of it.
- - - - -
⭐ Official Store | https://bit.ly/HE1000V3 |
 □ Retail : RM6850 (PM for best price)
- - - - -
■ 9 years physical shop / audio specialist⁣
■ Authorised distributor for Hifiman in Malaysia
■ 100% genuine / warranty covered⁣
■ Malaysia's first audio theme cafe / library
Related Post