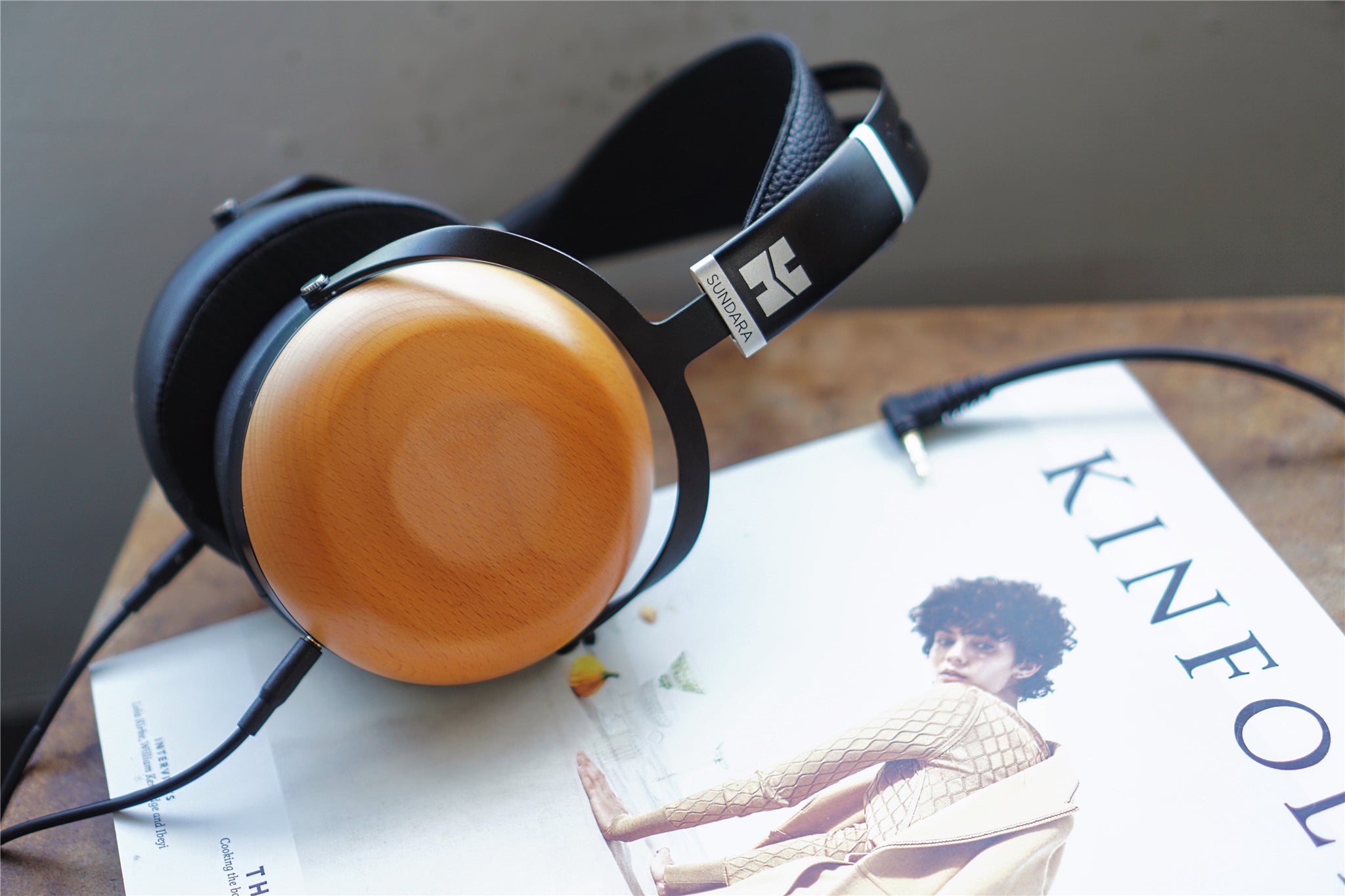 ▶️
Available for audition now!
The design and construction of the Sundara closed back is pretty much the same as the open back version, with the inclusion of the handmade beechwood grain ear cups, which gives the headphone a distinctive Hifiman aesthetic. The shape of the ear cups is less protruding than the H9 series, and has a natural finish and texture to the cups. The Sundara looks and feels solid, befitting its asking price.
Now onto the sound; the Sundara closed back shares a similar tuning signature to the open back version, with the closed back having more bass rumble and presence. Bass response is deeper with a bit more rumble. The mids and highs are smoother and more relaxing than the open back version, but still offers great resolution and clarity. The soundstage and imaging is where it truly shines; like it's older brother the R9, for a closed back headphone, the Sundara closed back has some of the widest soundstage and imaging among its rivals, having a softer tonality but in turn you have quite an airy presentation with good air and detail retrieval.
■ Closed back Planar headphones
■ Stealth Magnet driver design
■ Hifiman Neo Supernano design (NsD)
■ Handmade Beechwood wood ear cups
■ Detachable 3.5mm cables
■ Lightweight metal build with ergonomic headband
- - - - -
⠀
⭐ Official Store | https://bit.ly/SundaraC-S |
◇ Retail : RM1,699
◇ PM for 11/11 promo price
⭐ BUNDLE DEAL
□ Top up RM49 for SP-13 XL size headphones hard case (28*22.5*13cm) worth RM55
⠀
- - - - -
⠀
■ 8 years physical shop / audio specialist⁣
■ Authorised distributor of Hifiman in Malaysia
■ 100% genuine / warranty covered⁣
■ Malaysia first audio theme cafe / library
Related Post