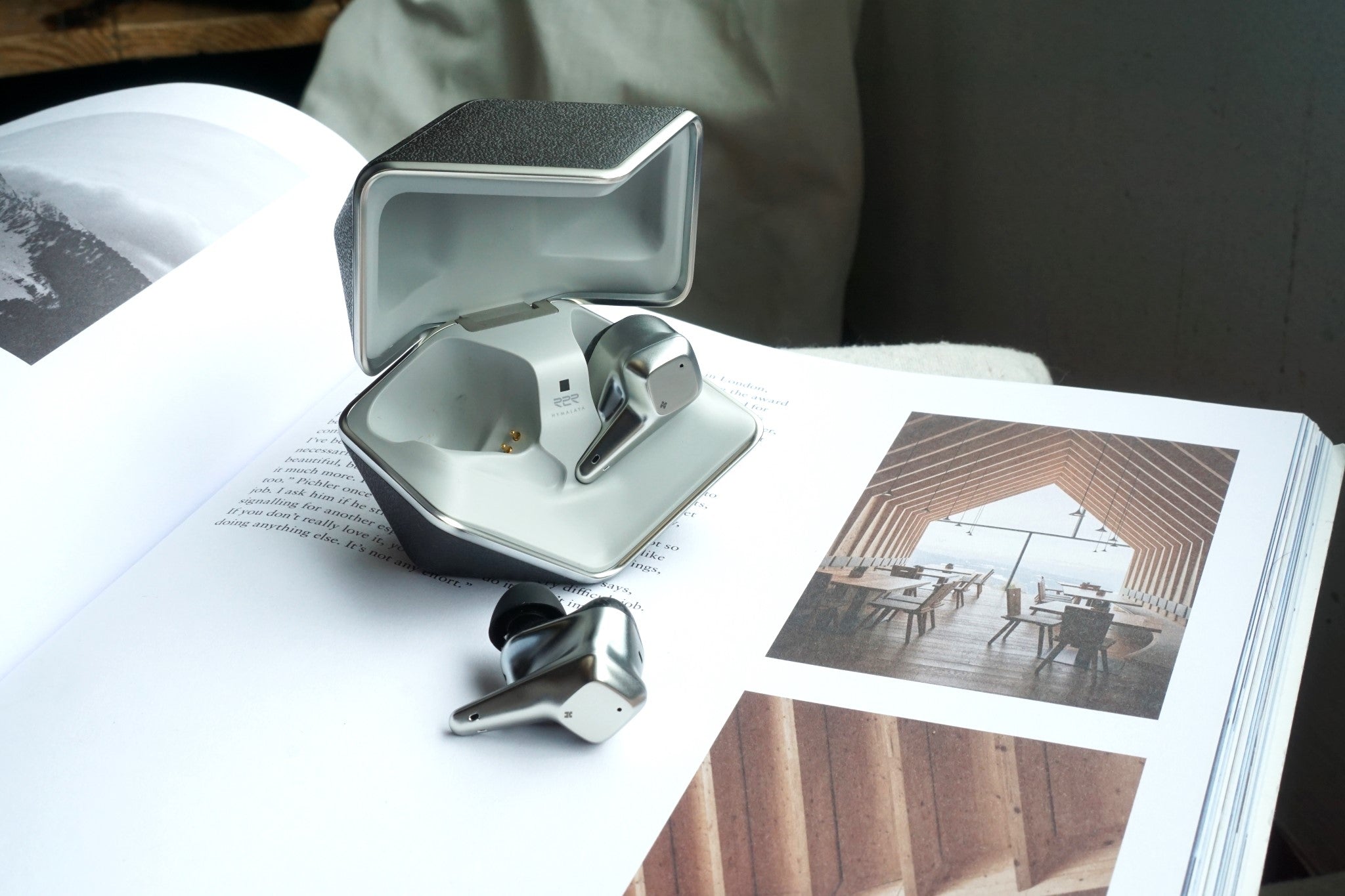 ⭐ Hifiman Svanar Wireless | 1st impressions
True Wireless earbuds have been on the rise in recent years, the 1st generation of TWS earbuds were convenient and portable, however their price to performance was left to be desired. In the new wave of TWS models, more audiophile companies are entering the market, focusing on being able to produce high quality sound that would match their wired counterparts. Hifiman is no stranger to this space, as they have made a few models before the Svanar Wireless, mainly the TWS600 and TWS800. This time, Hifiman decided to return to the drawing board, creating a completely new design from scratch, taking inspiration from their Svanar wired iem and their high end dac/amps.
Starting with the charging case, the Svanar wireless case is unique with its geometrical angular shape, however at the same time, the case is rather big and bulky, and weighing at 84 grams alone, it's not exactly portable. This case looks great in an executive office, sitting on a fancy Qi wireless charger. The earbuds shell exterior has a somewhat futuristic design; inspired by the silhouette and grace from swans (Svan means "swan" in Swedish) with its polished metal finish. The inner part of the earbuds is made from real carbon fibre and has a universal iem shell like design. Although they are a bit big and bukly, wearing them on is pretty snug and comfortable. 
As far as tech and specs goes, the Svanar Wireless is a first for its kind. Its one of the 1st TWS iem which features the R2R dac architecture, normally found only in larger high end dac/amps. It features 3 different models, ANC, transparency and Hifi mode. One thing to note is that with ANC and Transparency mode, both its sound and volume is significantly much lower than using the Hifi mode. To get the best sound experience I would recommend using the Svanar with Hifi mode exclusively, at the expense of battery (hifi mode only runs for about 4 hours). The Svanar Wireless uses Bluetooth 5.2 supporting SBC, AAC, LDAC, but surprisingly no Aptx. Battery life on average is about 6-7 hours (without Hifi mode) and the charging case extends the playtime to around 25 hours.
When it comes to sound, the Hifiman Svanar wireless is probably one of the best sounding TWS iems I've personally heard so far, on par with the Noble Audio Fokus Mystique I've tried at Canjam recently. The overall tuning is on the leaner side, slightly bright but its detail retrieval, resolution and technicalities is similar to their wired IEM. It doesn't sound like much, however most TWS iems were always a tier lower than their wired counterparts when it comes to their technicalities. 
Bass, while light on quantity, makes up for quality, its tactile and with a faster decay. It's not hard hitting or deep rumbling, but it does round out the entire signature while still maintaining its clarity. The Mids/treble are the highlights - very similar to their IEM tuning; clean, transparent sounding. Vocals are lively and natural, albeit on a more neutral side, more airy and open sounding. Treble is also a highlight to the signature; it's airy, big and sparkly. Its resolution and detail are what makes the Svanar sounds like what capable wired IEMs can produce. Cymbal crashes are shimmery and extend well, without being piercing or fatiguing. 
The Svanar Wireless really exceeded my expectations, capable of producing a sound that is on par with their wired counterparts, while still being able to enjoy all the perks/conveniences of TWS iems being cable free, decent ANC with a microphone, all wrapped in a relatively small package.   
✒️ Author : Kah Hon  | 📷 Photo : Kah Hon
More Stars Picker's In-House Review | starspickeraudio.net/blogs/blog |
- - - - -

■ Nanoparticle coated Topology driver
■ Bluetooth 5.2 with AAC, SBC and LDAC support
■ Built-in R2R DAC based on the EF400 Himalaya DAC architecture
■ IPX5 water resistance
■ Qi charging support
■ ANC, Transparency and ENC modes
- - - - -
⠀
⭐ Official Store | bit.ly/Hifiman-Svanar-Wireless-S |
◇ Retail : RM 2390 (PM for best price)
⠀
- - - - -
⠀
■ Physical shop / audio specialist⁣ since 2013
■ Authorised distributor of Hifiman in Malaysia
■ 100% genuine / warranty covered⁣
■ Malaysia's first audio theme cafe / library
Related Post