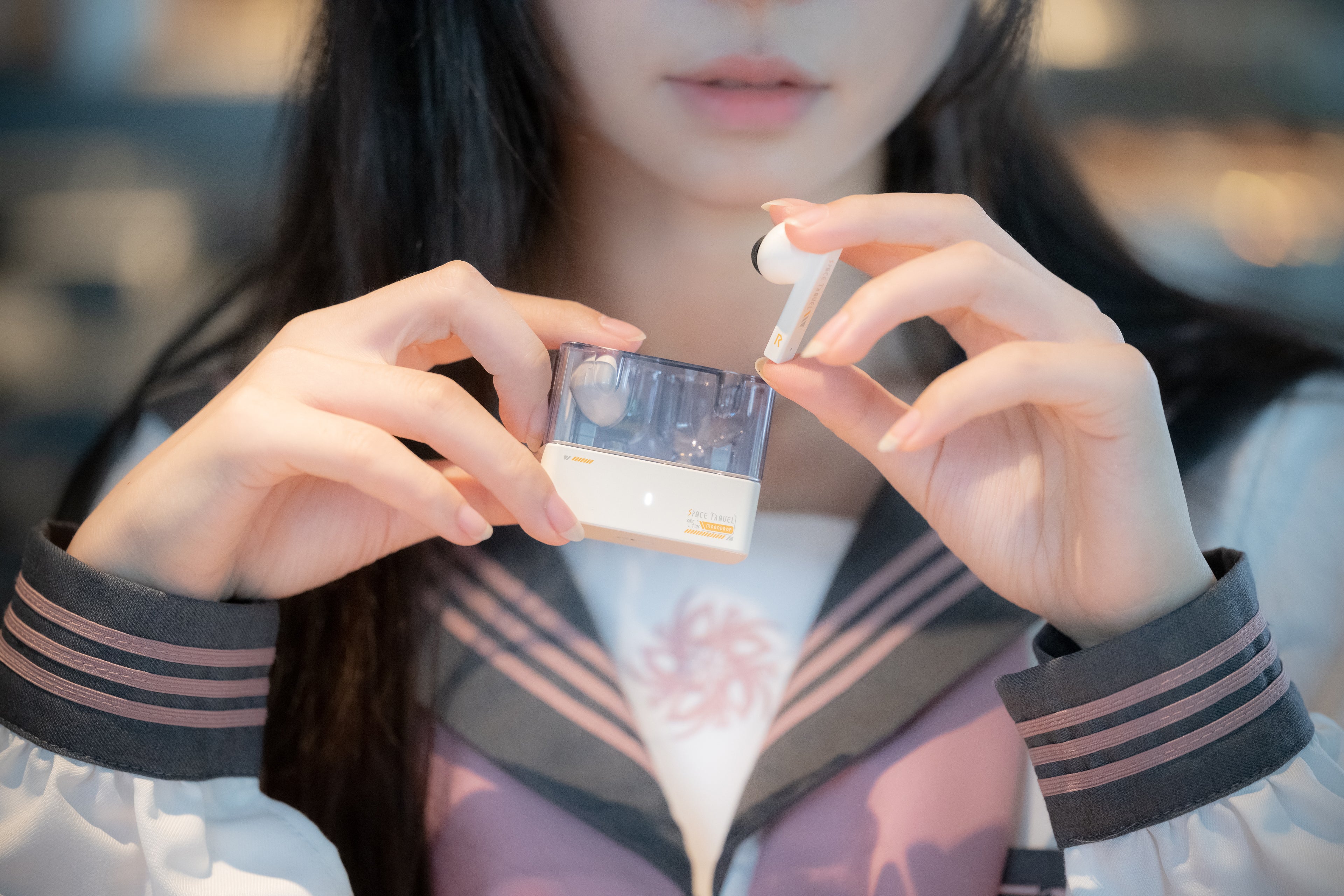 ⭐ Moondrop Space Travel | Galactic Journey
▶️ Available for pre-order now!
Fly to the Moon with Space Travel, Moondrop's latest budget TWS iem! Boasting a feature rich set at a more affordable price point, the Space Travel aims to set a new benchmark with advanced features such as ANC, low-latency mode and even an improved voice experience by Moondrop's own waifu mascot MITSUKI YUKI! 

📷 Photo : Moondrop
More Stars Picker's In-House Review | starspickeraudio.net/blogs/blog
■ 13mm Dynamic Driver with Titanium Dome Composite Diaphragm
■ Active Noise Canceling with Transparency mode
■ Bluetooth V5.3 Connectivity
■ Music/Game Dual Mode - 55ms Low-Latency Game Mode
■ Battery Life of up to 12hours (with charging case)
■ Moondrop's VDSF Target tuning
■ Moondrop Link 2.0 APP compatible
■ Three-Level Bass Tuning
■ New improved Mitsuki Yuki Voice prompts
⠀
- - - - -
⠀
⭐ Official Store | https://bit.ly/MD-Space-Travel-S |
◇ Retail : RM121
◇ PM for best price (pre-order)
⠀
- - - - -
⠀
■ Physical shop / audio specialist⁣ since 2013
■ Authorised Distributor of Moondrop in Malaysia
■ 100% genuine / warranty covered⁣
■ Malaysia's first audio theme cafe / library
Related Post