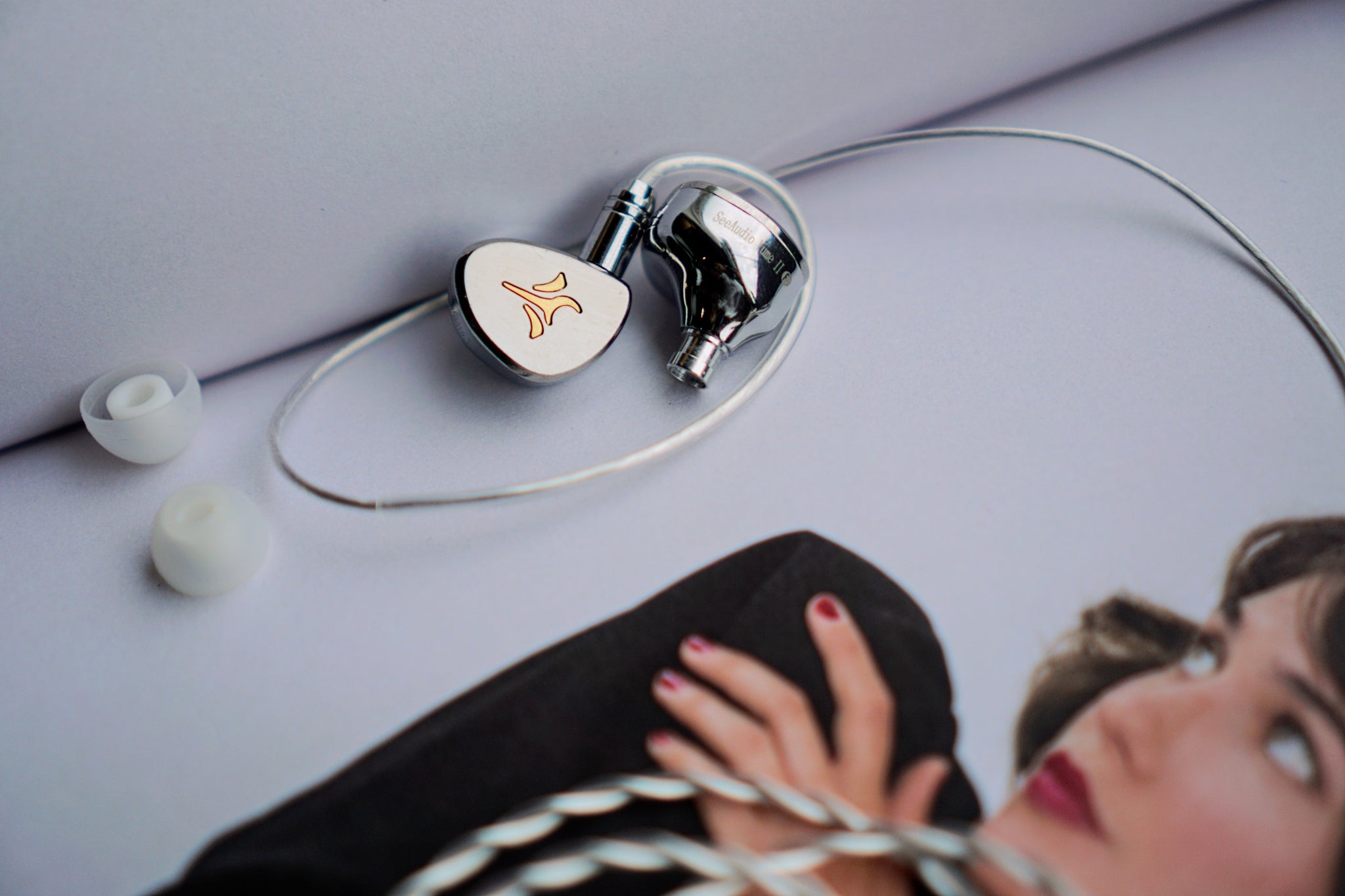 ▶️ Available for audition now! Ready stock available!
SeeAudio is back with the Yume II, the latest successor to the OG Yume, which at the time of launch was lauded as one of the top tuned IEMs within the price range; with a very clear, lean and balanced tuning, closely following to the Harman Target curve with some emphasis in the mids/vocals. 
One thing that really stands out is the overall design; the Yume II is completely different from its predecessor. Instead of high quality resin for the shell, it now uses a 3D printed designed metal shell, finished in a satin mirror polish with the product logo etched out, paired with a new silver-plated OFC cable instead of pure copper. 
The Yume II tuning is an improvement overall compared with the OG Yume; the new redesigned liquid silicon diaphragm provides a fuller mid bass presence, making it sound richer and more engaging, while still retaining the same well tuned mids and highs. The technicalities have improved as well; the soundstage is noticeably bigger and taller. Comparing the 2 side by side, while the OG's more neutral/balanced tuning still sounds better for vocals, the Yume II's overall tuning provides a richer, punchier sound.
■ Dynamic Driver Coated with Redesigned Optimized Liquid Silicon Diaphragm
■ 3D Printing Technology in Aviation Grade Aluminum Alloy Shell
■ Knowles RAD Series Tweeter + Sonion 2300 BA
■ High-Purity 6N OFC Silver-Plated Cable
■
Low-Pass Cavity Structure Technology
⠀
- - - - -
⠀
⭐ SHOPIFY |
https://bit.ly/SeeYume2-S
 □ Retail : RM945
 □ PM for best price

- - - - -
⠀
■ 8 years physical shop / audio specialist⁣
■ Authorised dealer of SeeAudio in Malaysia
■ 100% genuine / warranty covered⁣
■ Malaysia's first audio theme cafe / library
Related Post