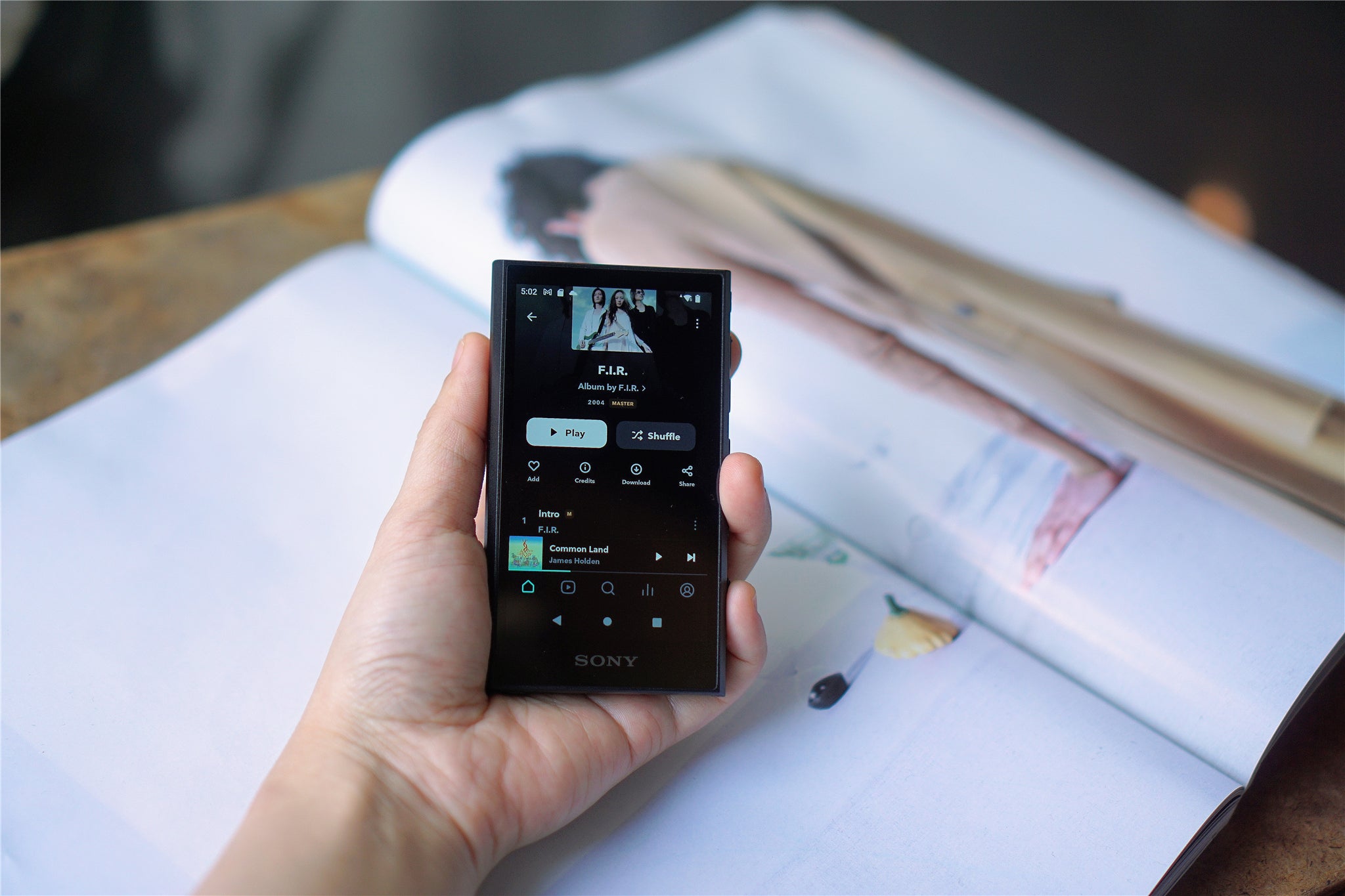 ✒️ Author : Kah Hon | 📷 Photo : Willy
▶️ Demo units are available for audition now!

Sony has launched the new NW-A306 Walkman DAP, thoughtfully upgrading their predecessor with a faster processor chip, Android 12 (old version was only Android 9), USB 3.2 Gen 1 compliant (previous was 2.0) for much faster transfer speeds, improved DSEE Ultimate with optimized algorithm software, and most crucial of all: a more efficient, longer battery life.


One thing I am personally glad for is knowing the NW-A306 form factor is nearly identical to their previous generation, making it one of the more compact and portable DAPs around. The A306, with a small but still usable 3.6" screen, weighing in at only 116 grams, is extremely lightweight and portable to use in hand, on the go. Build quality is also impressive for its asking price; using high quality components and circuitry design similar to their flagship series.


Battery life is amazing, playing local files/tracks with wifi disabled, the A306's endurance is almost double the old version; lasting from anywhere between 26 to a whopping 32 whole hours, with the previous model lasting only from 10 to 23 hours. Mind boggling how efficient the player is considering its small battery. However, like the A105, be mindful that once you have Wifi turned on and using streaming services like Spotify/Tidal, battery life will reduce significantly to an average of 4-5 hours of use.


Onto sound, the NW-A306 is more neutral and transparent sounding, has better resolution and detail retrieval than A105. Soundstage is about the same, maybe slightly wider. Mid bass is cleaner and tighter than the A105, less rumble compared to the A105, yet the sub bass still reaches quite low and deep. The upper mids are more present, making female vocals and string instruments sound livelier. There's some extra sparkle on the highs, making it more crisp and energetic. When it comes to pairing, it may be more suitable with warmer tuned IEMs and it pairs particularly well with their own Sony IER-M7 and M9 series, making them more lively and dynamic sounding while adding more sparkle in the details.


■ Premium aluminium milled frame for improved sound quality
■ Latest Android 12 & USB 3.2 Gen 1 compliant
■ S-Master™ HX digital amp technology & Native DSD format compatible
■ DSEE Ultimate™ with Hi-Res, MQA, 360 audio support
■ Long battery life up to 36 hours playback time
⠀
- - - - -
⠀
⭐ Official Store | bit.ly/A106-S |
◇ Retail : RM1,599
◇ PM for best price (pre-order)
⠀
- - - - -
⠀
■ Physical shop / audio specialist⁣ since 2013
■ Premium Audio Dealer of Sony Malaysia
■ 100% genuine / warranty covered⁣
■ Malaysia's first audio theme cafe / library
Related Post