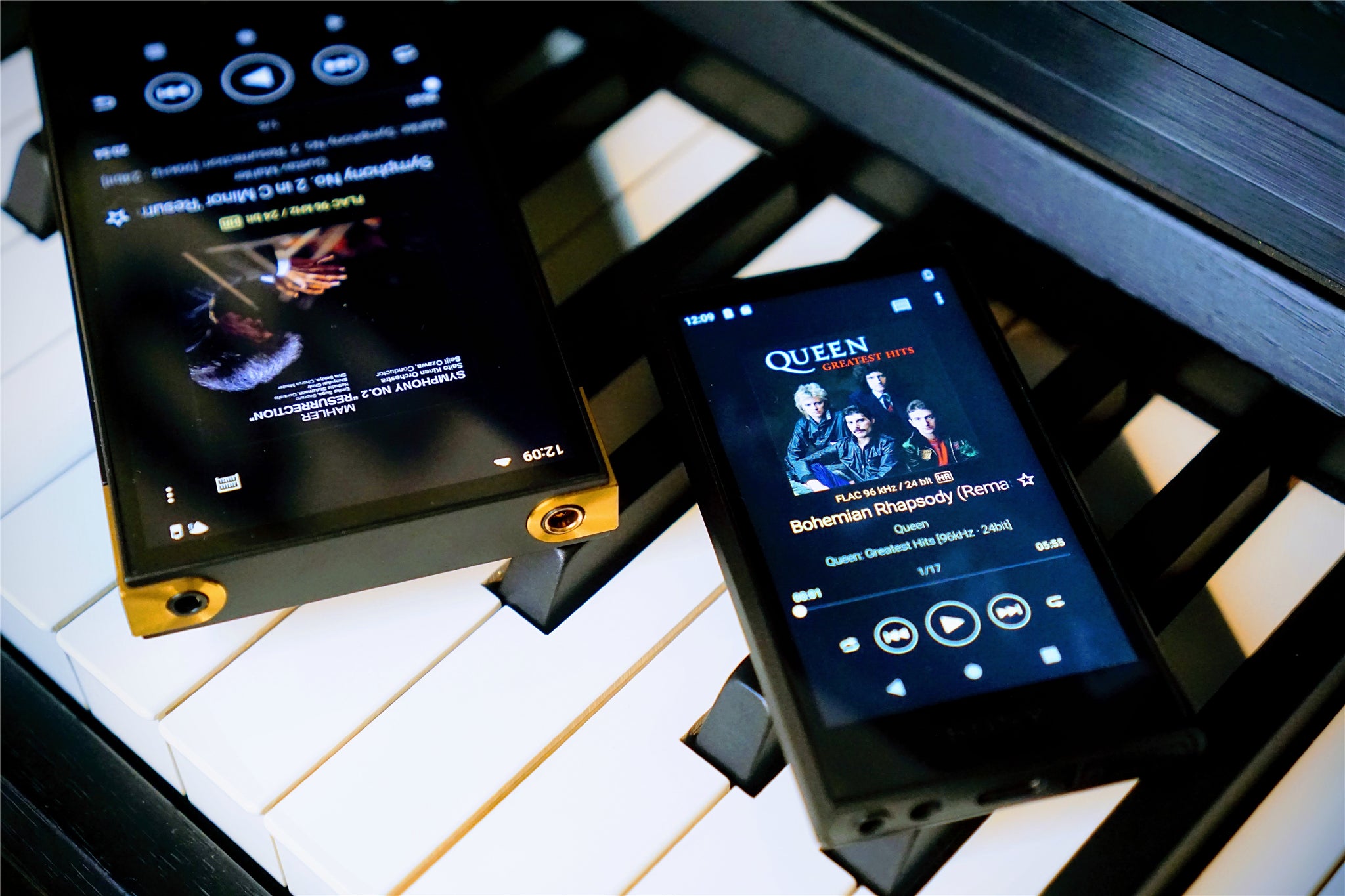 ▶️
Demo units are available for audition now! Open for pre-order!
Not a bangsawan who can afford the TOTL WM1 series gold & black bricks? Sony hears you. Here comes the ZX707 and A306.
As the successor of ZX507 and A105, both of them feature the newer Android 12 (old version is 9), USB 3.2 (old version was 2.0), DSEE Ultimate with optimized algorithm, and a much longer battery life.

The ZX707 has a very rich and analog tonality, just like a minimized version of WM1. It won't amaze you with exaggerated details and transparency, but in turn, it interprets the music with a deep, soulful emotion, creating a natural and lively ambiance to the audience.
Ps: remember to audition it in 4.4mm balanced mode, it sounds much better than single-ended!
The bigger 5" touch screen looks more luxurious and more user friendly than ZX507's smaller 3.6" screen. The battery life is almost double its predecessor, up to 21 or 23 hrs (using 3rd party apps or the Walkman app). By comparison, ZX507's battery can only last for 10 or 17 hrs.

A306 inherits the clean, transparent sound of A105. The storage has increased to 32GB (double the A105's capacity), as well as the battery life; It can last for 26 or 32 hrs

(using 3rd party apps or the Walkman app)

, while the old A105 lasts from 10 to 23 hrs.
Both models are available for audition at Stars Picker. Feel free to drop by to have a try by yourself!
We also offer amazing pre-order prices for our fans, kindly PM us if you are interested!

⠀
- - - - -
⠀
⭐ Official Store | bit.ly/ZX707-S | bit.ly/A106-S |
◇ Retail : RM3,699 / RM1,599
◇ PM for best price (pre-order)
⠀
- - - - -
⠀
■ 9 years physical shop / audio specialist⁣
■ Premium Audio Dealer of Sony Malaysia
■ 100% genuine / warranty covered⁣
■ Malaysia's first audio theme cafe / library
Related Post