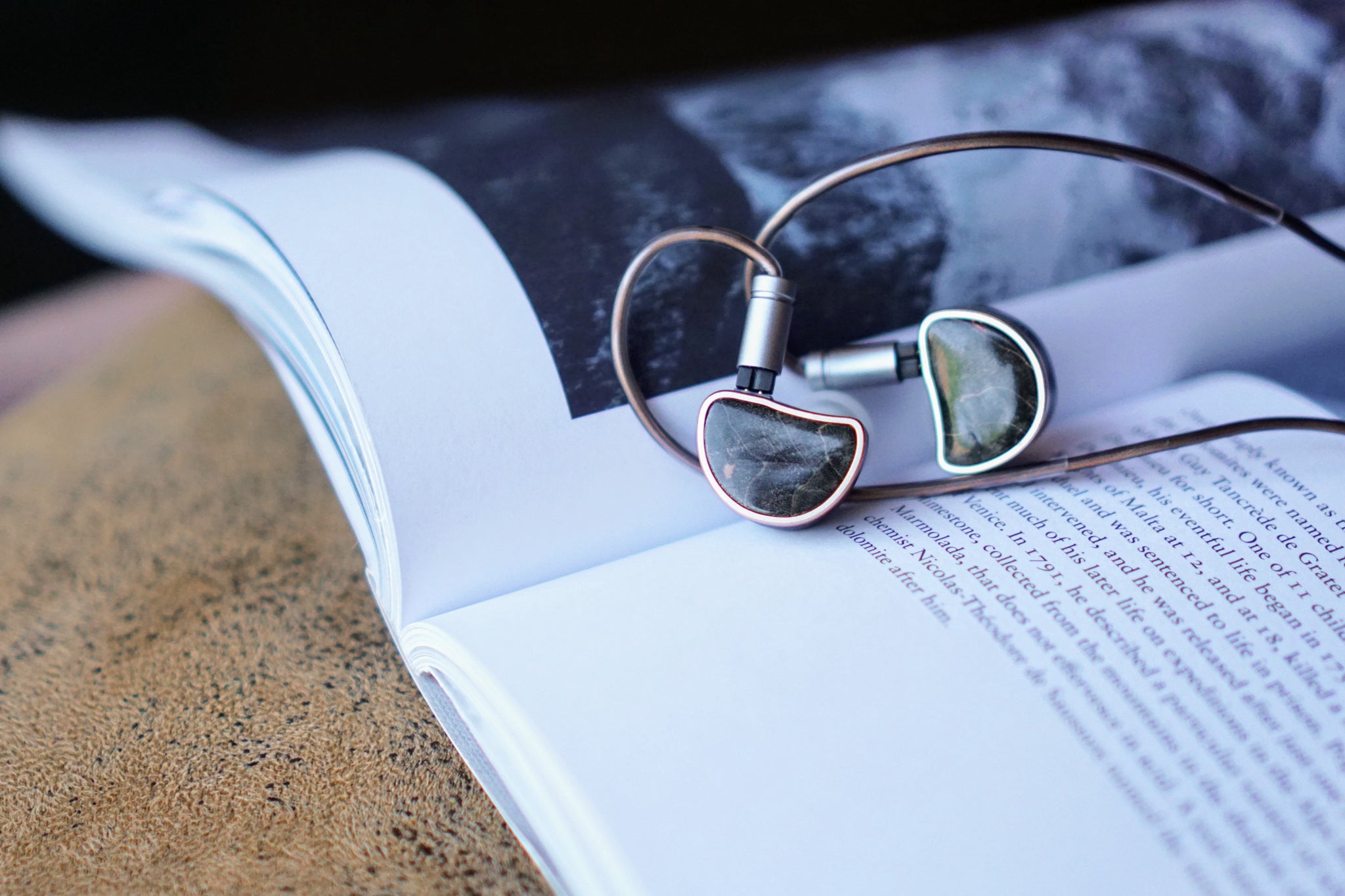 ✒️ Author : Kah Hon | 📷 Photo : Willy
When first laying eyes on the Thieaudio Elixir, I knew that this would be something quite special. Taking an excerpt from their website Linsoul, which pretty much describes the Elixir perfectly:
"The Elixir project aims to achieve one principal goal - capture the spirit and emotion of the sound while maintaining a natural tonality that stays true to the recording. The latest driver innovations and acoustic engineering strategies have made possible incredible audio resolution that resonates with an analog texture unique only to the playback from the Elixir. Intended more for luxurious listening sessions rather than stage performances, the Elixir is the audiophile's dream of a personal vintage sound system."
The Elixir build quality and construction is really well made for the asking price: the shell is made from precision printed and CNC metal, with a gold coloured anodized aluminium bezel which the manufacturer ensures that the paint will not chip or fade over the period of use. Another interesting feature is the faceplate, which is milled from a limited quantity of solid burl wood, coated and treated to preserve its unique wood pattern, which is quite rare to find in universal fit IEMs. The overall fit is pretty comfortable too, with no sharp edges and IMO a more ideal size that is not bulky or large, allowing for a very nice snug fit even for smaller ears.
The sound signature of the Elixir is slightly warm, punchy dynamic sound, with great details on every frequency range. It is definitely not a V-shape signature, but rather having a similar tuning to their flagship the Monarch Mk2, with deep sub bass, great mids and more relaxed highs. The overall tonality is richer and more luxurious, suited for audiophile listening and pure enjoyment rather than for monitoring.
Low frequency is great, basshead will enjoy the sense of refined quality with a tighter slam, particularly if your music tracks are fast paced and complex. Mids are well tuned, with a good sense of air and body to instruments and vocals, without sounding honky or nasal. High frequencies are smoothed off at the 7-8khz frequency, but still offers good details and clarity, maybe slightly lacking some sparkle, but in return it has a more fun and non offensive treble.
Soundstage is a bit narrow, it feels more intimate with details being presented to you more closer than I would personally prefer, with headroom that's more akin to a studio booth feel, but it is an IEM so not really a big drawback. The imaging and separation is pretty good, having a good sense of direction and presence. The Elixir is quite source dependent; when listening on the Shanling M9, it does sound colder and thinner sounding while on the Cayin N8ii, the sound is warmer and fuller.
Overall, the Elixir is a great IEM within the already competitive RM800-RM1000 range, and stands out with its great build quality and a sound signature which is neither common nor expected, but much welcomed and definitely worth considering if you are looking for a luxurious and fun sounding IEM. Highly recommended!
◆ newly developed 3-Dimensional Velocity Transducer
◆ faceplate milled from a limited quantity of solid genuine burl wood block
◆ high quality 2 core of 92 wires 0.06mm Single-Crystal Copper and 24 wires 0.06mm Silver-Plated OCC Copper Litz upgrade cable
◆ Balanced and Natural Tonality
◆ Stronger Pole Magnets and a Completely Copper Voice Coil Actuator
⠀
- - - - -
⠀
⭐
 Shopify | bit.ly/Elixir-S |
◇ Retail : RM919 | Promo : PM for best price

⭐

 BUNDLE DEAL
◇ top up RM309 for Uranus IEM-4C OCC Copper cable (4 wires: 100+ strands 7N Deep Cryo OCC copper / 23awg per wire. WBT solder tin)
⠀




- - - - -




⠀


■ 8 years physical shop / audio specialist⁣
■ Directly imported from Linsoul⁣
■ 100% genuine / warranty covered⁣
■ Malaysia first audio theme cafe / library
Related Post