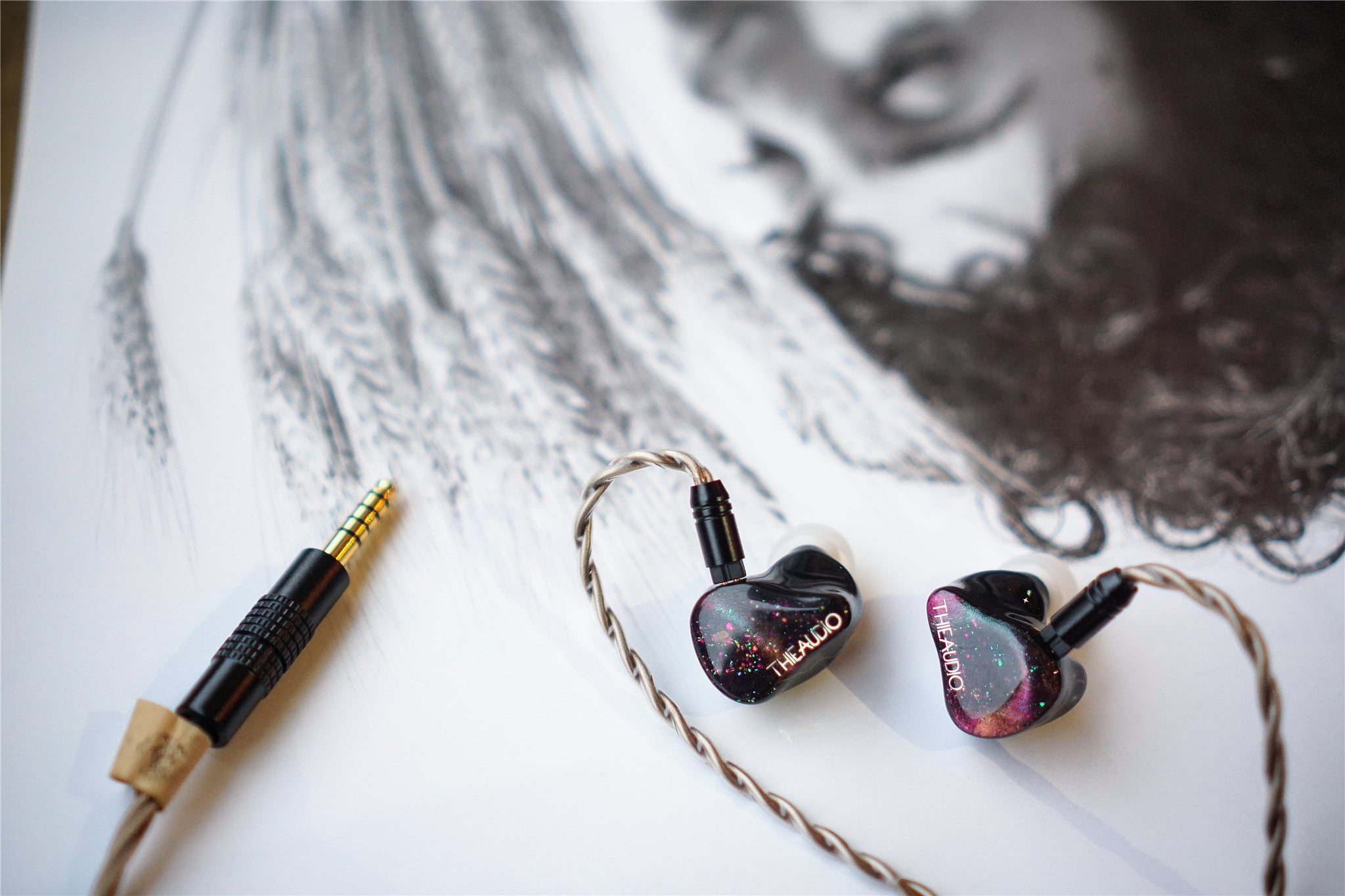 ✒️

 

Author : Kah Hon | 📷 Photo : Willy
▶️ Demo units are available for audition now!
The Thieaudio Prestige is the latest flagship IEMs from Thieaudio. Positioned above the Monarch Mk2, the Prestige is a top-tier IEMs also using a tribrid design with one dynamic driver which handles the bass, four balanced armatures handling the mids, and another whopping four electrostatic drivers for the treble and ultra-high frequencies.
Build quality is top tier as well; the housing is constructed from 3D-printed medical-grade resin, with a CIEM inspired design. The shell housing shape is based off of the V16 Divinity, along with a tasteful faceplate design also similar to the V16. The Prestige's cable is a modular 22 AWG 6N OCC Silver-Plated and Graphene Silver-Plated Cable with easy plug swapping between 3.5mm, 4.4mm, and 2.5mm jacks. It's good to see more IEM companies implementing the same modular swapping output jacks in their stock cables.
What is particularly new with the Prestige, is their all new 5-way passive crossover network system. Unlike the 5-way crossover found on the V16 Divinity, this passive crossover was specifically designed for multi-drivers allowing precise and accurate distribution of specific frequency ranges to each driver. The crossover consists of 11 independent passive components, engineered to deliver a natural and balanced tonal signature.
The Thieaudio Prestige in a nutshell, sounds very clean, precise and it's a technical marvel, with plenty of treble sparkle and air. Briefly compared with the Monarch Mk2, the Prestige sounds cleaner, more technical, with the bass being tighter, faster decays overall sounding brighter and energetic, while the monarch has a more "headphone" kind of experience, focusing more on the sub bass region with plenty of rumble, coupled with a more relaxed highs. The standout feature is their treble extension; it has lots of air and is extremely tactile, while not being sharp or shrill. The extension is similar to that from the Annihilator.
Resolution and detail retrieval is very good, maybe lacking in some dynamics. Soundstage is more intimate and narrow sounding compared to Monarch Mk2 for example, but with the added extension and airy signature, it certainly sounds wider and taller than average, without any congestion whatsoever. Timbre is also pretty spot on, maybe a bit too sterile sounding depending on the genres you listen to.

The Prestige, with the amount of drivers it's packed with does require more juice to drive them well. I personally find it pairs well with neutral or warm types of DAC/amps like the Shanling UA5 & Cayin RU6 for example. In conclusion, the Prestige is certainly an IEM worth listening to if you are in favor of a more technical, analytical and airy signature.
■
Five-way Crossover with three different types of drivers (1 Dynamic Driver + 4 Balanced Armatures + 4 Electrostatic)
■
5-way passive crossover network system
■
22AWG 6N OCC Silver-Plated and Graphene Silver-Plated Cable with modular 3.5mm, 4.4mm, and 2.5mm output jacks
■ CIEM inspired design with 3D printed
medical grade resin shell housing
⠀
- - - - -
⠀
⭐ Official Store | https://bit.ly/Thie-Prestige |
◇ Retail : RM5,790
◇ PM for best price
⠀
- - - - -
⠀
■ Physical shop / audio specialist⁣ since 2013
■ Thieaudio authorised dealer
■ 100% genuine / warranty covered⁣
■ Malaysia's first audio theme cafe / library
Related Post