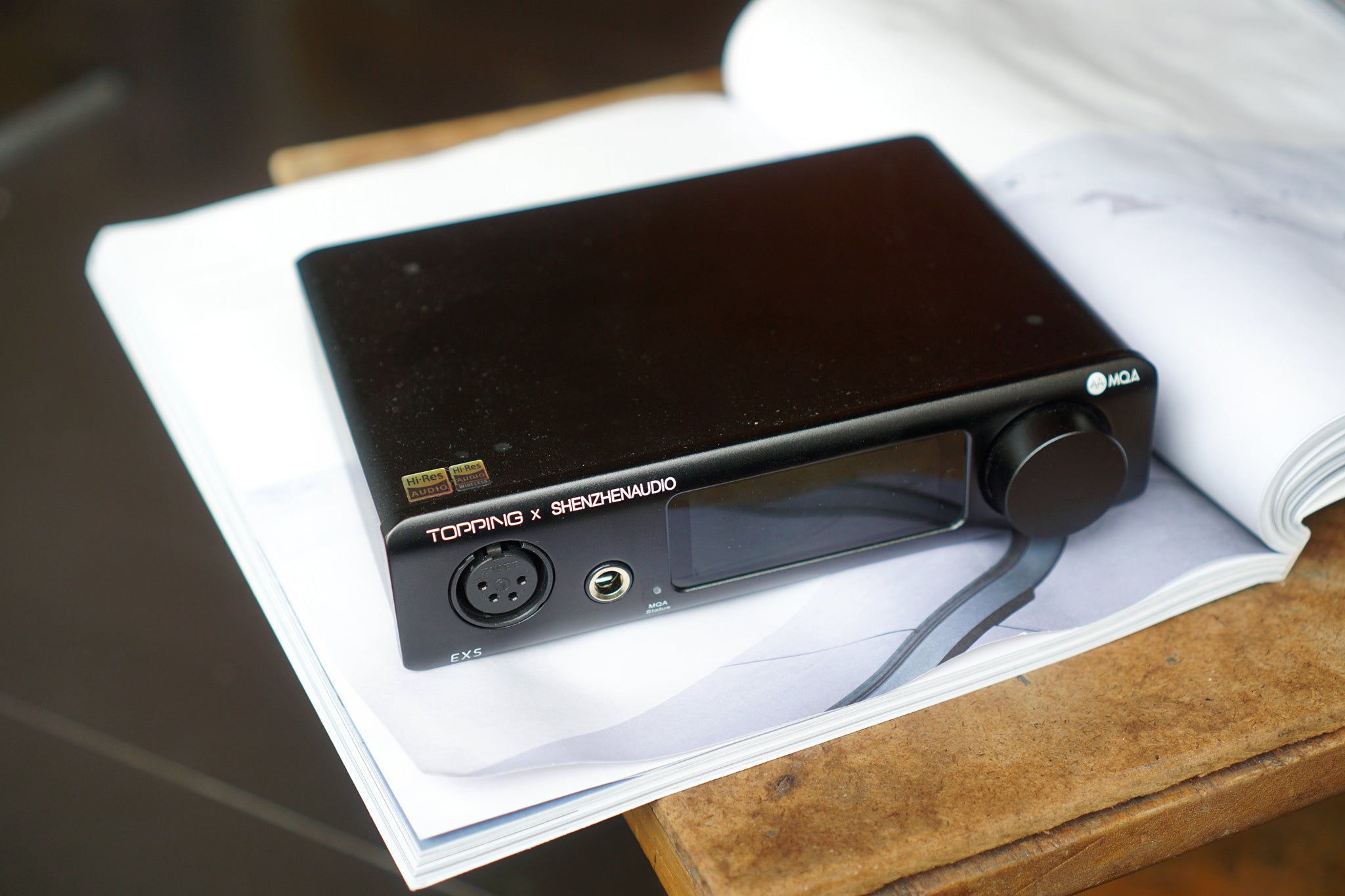 ✒️ Author: Kai Yuan | 📷 Photo: Willy
Not to be confused with the legendary Honda EX5 that has a special place in Malaysian heart, this is Topping answer to their statement for an all-in-one that is both compact and affordable while not having any sacrifice on sonic performance at all, and in collaboration with Shenzhen Audio comes the Topping EX5!
The Topping EX5 has a lot to offer even though the size is just around 8 inches on the top, just like the new iPad Mini! Yet it has a full size XLR output and full fledged line out on the rear, and inside there's also a dual ES9038Q2M DAC design with MQA decoding and LDAC Bluetooth 5.0!
Feature aside, just as expected from Topping, it sounds phenomenal. A classic Topping tuning that is both clean and very neutral sounding with well rendered and forward vocal. Bass is fast and tight and treble is crispy crystal clear. Overall an analytical sound that is great for all kinds of genres! The power output is also great as it can drive most of the headphones in the market with ease and low noise floor.
Big sound, small size, affordable price, just like a dream. Topping EX5 is the one to get, demo unit available for audition now.
◆Dual ESS ES9038Q2M SABRE HIFI DAC Chips
◆Support DSD512 Native and PCM 768kHz
◆MQA Full Decoding via USB
◆2nd Generation 16 Core XMOS XU216
◆Bluetooth 5.0 LDAC input
◆THD+N as low as 0.00010%
◆4-PIN-XLR and 6.35mm Headphone Output
◆1300mW X2 Output Power
◆Less than 0.1 ohm Output Impedance
◆4 Output Mode Options
◆DAC + Preamp application
⠀
//
⠀
✨ SHOPIFY | https://bit.ly/EX5-S |
◇ Retail : RM1459 | Promo : PM for best price⠀
✨ BUNDLE DEAL
◇ Top up for Copper Copper Red USB cable (silver plated oxygen-free copper)
RM85 /1m (retail RM95), RM95 /1.5m (retail RM108), RM108 /2m (retail RM120), RM130 /3m (retail RM145)
Related Post