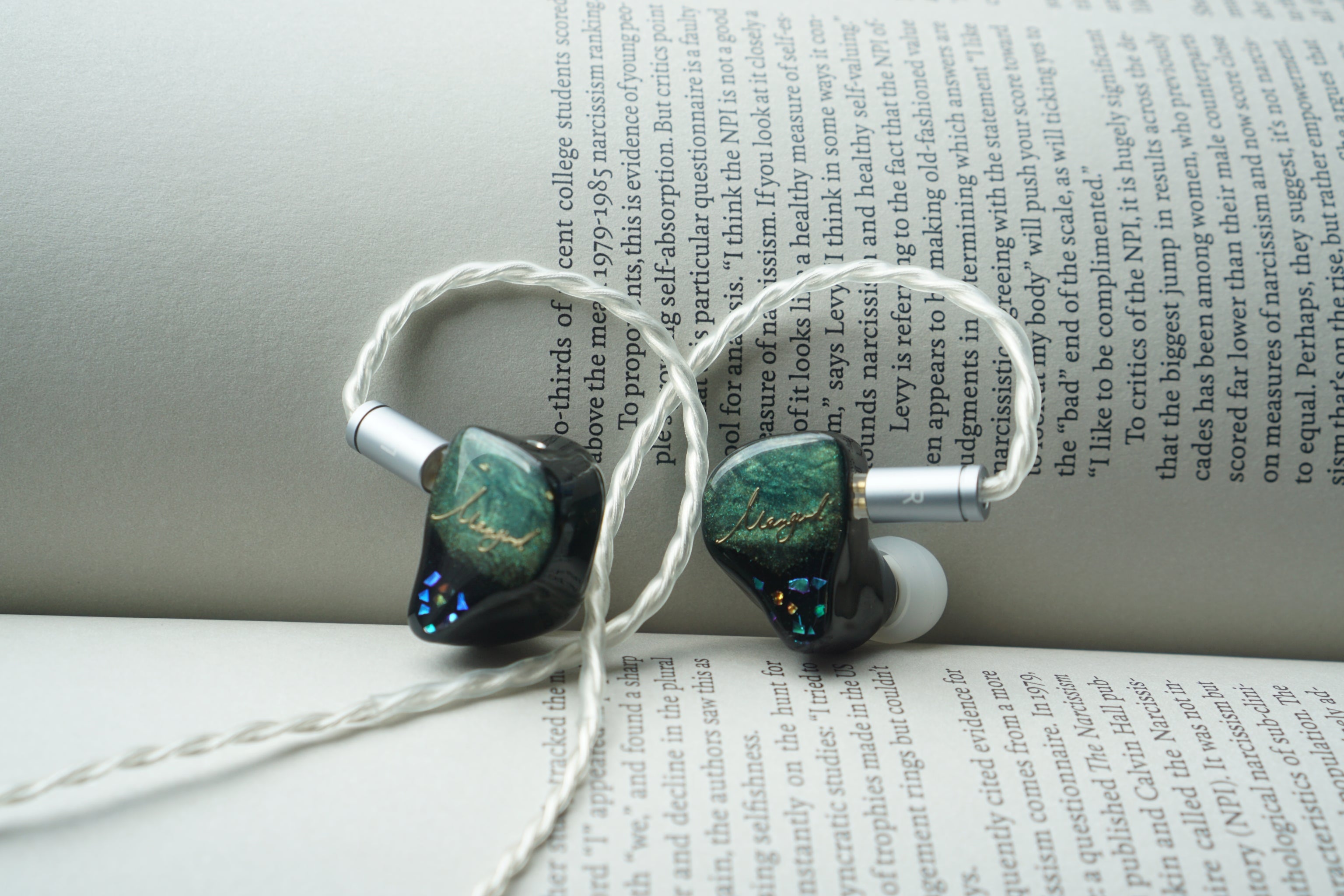 ⭐ Xenns Mangird Top | A new Challenger
▶️ Available for audition now! Ready stock.

In the IEM space, whether you're looking for a budget-friendly option or a high-end luxury set, there's no shortage of options to choose from. As technology advances, so too do the capabilities of these tiny devices. From noise-canceling features to advanced driver configurations, the IEM market has something for every audiophile. Within the RM2k space, is where huge advancements have been made: recent models like the Moondrop Variations and the Thieaudio Oracle has taken the IEM price to performance value to new heights, offering sound & build quality that honestly, rivals (and sometimes outright beat) IEMs that costs nearly double its asking price. In this review, we'll take a closer look at a new challenger in the bracket, the XENNS Mangird Top from Linsoul audio.
When it comes to overall packaging and build quality, the Xenns Mangird Top has all the right things going for it: High quality resin shells with a gorgeous, shimmery iridescent faceplate design, 8 balanced armature with a single dynamic driver (1 DD + 8 BA) setup, an excellent colour matched leather case with a soft pouch, a soft flexible cable silver plated cable with modular connectors (balanced and single ended included), a plethora of eartip choices, an airplane adapter (sweet) and.. a keychain. Nice. The Top's overall package rivals any of its contenders mentioned above and I hope this would be the standard going forward. 


The Mangird Top's sound signature is very tastefully done; I would consider the tuning to be Harman neutral, with a slightly weightier bottom end and some extra energy in the upper mids/lower treble. This translates to a fun and engaging sound, which is also clean and clear, with just the right amount of bass energy without losing detail or added muddiness. Starting from the lows, subbass is deep with a good rumble, bit more than the Variations and while it's not as well controlled particularly for faster tracks, in turn you have a more toe-tapping and fun experience without being muddy or overbearing. Mids have nice energy and air, making vocals thinner but it's also clean and clear sounding, cutting through the bass presence without sounding honky/nazal. Highs have a slight emphasis to them, making details well articulated and sparkly, but again because of the slightly warm and bassy tuning, it presents little to no sibilance. Fans of more sparkly treble may find it dark and subdued, but I find it to be smooth sounding. YMMV

 
When it comes to the Top's technicalities, The Top PRaT is good enough, but falls a bit short compared to its competitors; it is not really the fastest or most resolving of IEMS. When it comes to soundstage, I would say it's pretty good, the Variations offer a more airy and expansive sound compared to the Top. The imaging is also decent, allowing listeners to pick apart instruments and vocals with ease, however with complex arrangements like Classical it can be a bit blurry. 

Overall, I'm glad there are more signature choices that will cater to everyone's taste at different price points. Power to the people. If you are looking for a fun and smooth sound signature with great technicalities to boot, in a fantastic package, do check out for the Xenns Mangird Top.

- - - -

◆ 8 Balance Armature + 1 Dynamic Driver setup
◆ Unique Handcrafted Faceplate
◆ Upgraded Custom Cable With Swappable Plugs
◆ Well-tuned Sound Signature



✒️ Author : Kah Hon | 📷 Photo : Kah Hon
More Stars Picker's In-House Review | starspickeraudio.net/blogs/blog
⠀
- - - - -
⠀
⭐ Official Store | bit.ly/Xenns-Mangird-Top-S |
 □ Retail : RM2,209  (PM for best price)

⭐ BUNDLE DEAL
□ Top up RM18 for ePro EP00 horn-shaped eartips worth RM25 per pair
□ Top up RM30 for Spinfit CP100+ V2 eartips worth RM35 per pair
⠀
- - - - -
⠀
■ Physical shop / audio specialist⁣ since 2013
■ Directly imported from Linsoul
■ 100% genuine / warranty covered⁣
■ Malaysia's first audio theme cafe / library
Related Post